In 2017 Global Findex stated that 69% of adults (age 15-64) had opened a bank account. Back then, it added up to about 5 billion people. Every customer, old or new, may come across difficulties when using banking services, and may turn to a professional support team. 
What are the most prominent pains of banking systems, and how can a professional Support-as-a-Service team help deal with them?
In this article, we'll cover:
What Is a Banking System?
A banking system is a network of financial institutions that provide services to banks' customers. It is responsible for the functioning of payment, loan, deposit, and other finance-rated systems.
Banking Systems: What Are the Primary Needs?
Security
In 2020 about 74% of banking establishments saw an increase in the amount of cyberattacks. The same amount of surveyed organizations say, right now, cybersecurity is their primary concern. 
What are the biggest risks in banking cybersecurity?
Unencrypted data — unencrypted or not properly encrypted data is the number one reason banks' customers' information gets leaked or breached.
Malware — it is impossible to check whether all devices connected to a banking system are virus-free. This may become a reason for information and systems getting breached.
Unsecured third party services — banks have to select their affiliates and partners very carefully, because some of their systems can be a window for a breach.
Secure solutions are a must in a world of banking just like selecting a partner that will be able keep up with tight cyber demands.
Mobility
In the past six months, 79% of smartphone users have used their device to make an online payment. In 2020, the total amount of payments made with mobile devices added up to $503 billion. 
Customers want not only to access their banking accounts with their mobile devices, but to actually be able to pay without having to put their phone down more and more. Developing a reliable and secure solution suitable for every customer's needs is a time- and resource-consuming task that banks do not outsource easily.
Automation and Innovation
Gartner estimates that by next year, about 70% of customer interactions will be automated. Chatbots, AI tools, contactless banking iterations, and so on. Financial institutions have to stay up to date and provide their customers with the best, most secure and up-to-date technologies. To make sure the customer base is satisfied with innovations, a team behind the system needs to: 
Continuously gather customer feedback and conduct satisfaction surveys.
Always be in touch with contact groups to know what customers require.
Compile and constantly update the knowledge base to stay on top of the latest market trends.
Integrating automation and constantly innovating their system can help banks provide more secure and reliable services to both B2B and B2C customers.
Simplicity
Customers want banking to be easy: easy account access, simple money transfer, speed-of-lightning answers from support teams, and so on. Simple interface and language will ensure a high UX — a deciding factor for staying with the bank or leaving it for 82% of customers. 
Checking these points is tough for banking systems as it is. Finding a third-party support provider who will abide by these requirements is even tougher.
Setting Up Outsourced Banking Support
Among others, there are several points a support team can help banks with.
Gather Customer Data and Maintain Databases
The main difficulty of gathering customer data is the amount of work that goes into the process and the number of people needed to successfully complete the process.
For the process to be successful:
Make sure the team is trained and has enough people to cover the entire task flow.
Hire specialists with background in banking and finances to optimize the training process.
Implement or develop suitable software solutions.
Establish a proper management system to ensure team effectiveness.
Implement a secure and breach-free system.
Setting up a team according to these requirements will help any banking system stay up-to-date on its customers' data and provide top-notch customer service.
Establish Omnichannel Support
61% of customers report difficulties of switching from one device to another when talking to customer service representatives. This prompts their satisfaction to decrease, and they can ultimately churn. 
Giving users the possibility to get consistent, correct and, quick answers through any channel without losing any information will establish a trusting relationship and help any bank gain market advantage.
Provide Self-Service Opportunities
74% of customers have admitted to having used a business self-service portal, 81% have said they attempted or have resolved their issues with the help of a self-service option. 
One of the best examples of banking self-service are offline kiosks where customers can withdraw or deposit their funds, pay off credit card bills, transfer money to other users, and so on.
But offline solutions are not cutting it anymore. A survey revealed 83% of customers want to pay their bills online. Digital or mobile wallet payments are predicted to dominate e-commerce payments by 2024.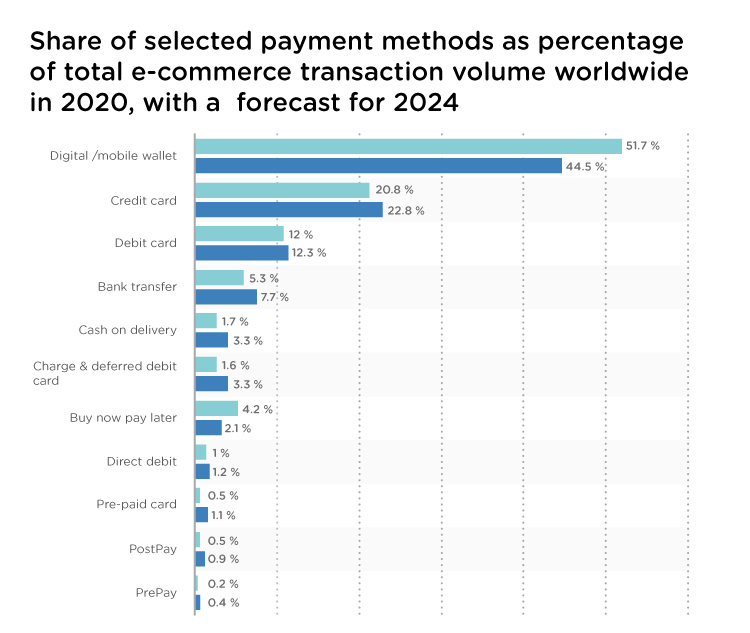 Customers need to have a clear understanding of what they need to do and how they can resolve their issues themselves. Compiling the knowledge base and making sure it is easy to find will take pressure off of support teams and give customers the possibility to deal with part of their inquiries themselves.
Self-service portals and chatbots are another way to help customers obtain the information they require. The main point is to make them as simple and easy to find as possible.
Speak Customers' Language
The main difficulty of customer service is that it is used by both B2B and B2C. It makes developing one ultimate communication style almost impossible. The key is adapting the communication to each individual customer.
To make sure the support team understands how to communicate with a mixed customer base, conduct regular training sessions on customer communication and teach the members of the support team to practice different communication techniques. This will help the team answer any question any time and be ready for a sudden change in communication between two different customers.
SupportYourApp and Banking Systems
When it comes to providing support for banking systems, SupportYourApp is ready. We:
Are PCI DSS Level 1 Service Provider certified. As per the certification, our systems and our team undergo checkups annually, which ensures a consistent level of protection for our clients' customers' data.
Train our teams according to the latest trends in customer support. Every SupportYourApp consultant knows how to implement active listening, establish contact with any customer, and provide correct, the most relevant information for everyone.
Never stop developing and are always ready to perfect our services as well as take on new challenges and tasks.
Our team is secure and flexible, which means we can become a perfect fit for any system with any requirement and flow.
❤︎ Like it? — Share: Share on LinkedIn or Share on Facebook

By Anna Shevtsova
.
Anna has been working as a writer for 5 years. She previously wrote about financial markets, conducting the research on the state of bonds and stocks on a daily basis. She is a keen reader with interest in historical literature and international cuisine. Her latest obsession — customer communication and ways to perfect it. If you want to connect with Anna, follow her on LinkedIn.
Posted on