Today we are learning the story of Daryna — another amazing SUPer who had to leave her home because of the war started by russia against Ukraine.
Where are you, and who is with you?
My husband and I are in the Kyiv suburb. We are quite close to the Irpin'-Bucha-Hostomel triangle, so we could hear everything that was going on there. We arrived here from Kyiv on the second day of war.
How are you guys feeling?
We are very confused. The news is always changing and there is a constant feeling of anxiety about the second wave of invasion that might happen. We have packed emergency supply kits and are always ready to drive away. After all, what we are seeing in Irpin' and Bucha tells us everything might happen very fast.
As we were talking, we heard an explosion outside Daryna's window. She told me these explosions happen at least several times a day — this is the way the missile defense systems work. In the time we were speaking, we heard 3 explosions, which indicate that 3 russian rockets or drones were shot down above Kyiv and Kyiv region. Daryna told me these sounds mean they have to stay calm — the Ukrainian army is fighting. 
How did you find out about the war?
We woke up at 5:30 because of the drone that was shot down in the Holosiivs'kyi district of Kyiv. The explosion was very loud, and it broke the lock on our balcony door. Luckily, no one was injured as a result of the shot, but I remember a sense of panic and fear we felt at that moment. 
I will always remember the way that shot-down drone looked. It knocked down a billboard and destroyed a part of the house. I looked so surreal I couldn't believe it was not a movie but a scary new reality.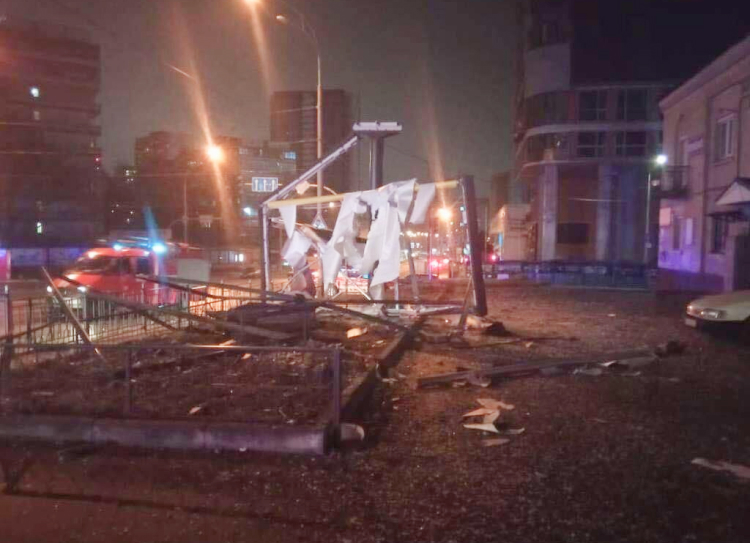 What do you do to defuse the tension?
We have a lot of animals in our house. Taking care of them and playing with them relaxes me. I am also cooking a lot. When I cook, it seems there is no war outside and everything is as usual. Then I come back to reality, but at least for some time I manage to distract myself.
I am also trying to let my mind rest and distract myself from the news while watching the series. It helps.
Plus, I know we are a democratic and free country. Young people here are ready and willing to fight for our future. It is impossible to conquer people with so much love for their country. I can't imagine the world without an independent Ukraine. We are not a part of Russia but an old country with our own traditions, language and history. Not for a moment I doubted our army and our people, so I am sure we will win.
What was the scariest moment?
It was probably when we were leaving Kyiv. During the first day of the war, I went to the SupportYourApp office. We were setting up the bomb shelter, brought water and food there, and stayed there that night as well.
The next day we got to the Kyiv border in a taxi. From there, we had to cross on foot. The scariest thing was the panic of the people who were leaving their homes together with us. It was frightening how many people were there. They were carrying their backpacks and their children in their arms, walking away from the lives and homes they have built. Everyone was very nervous and very confused.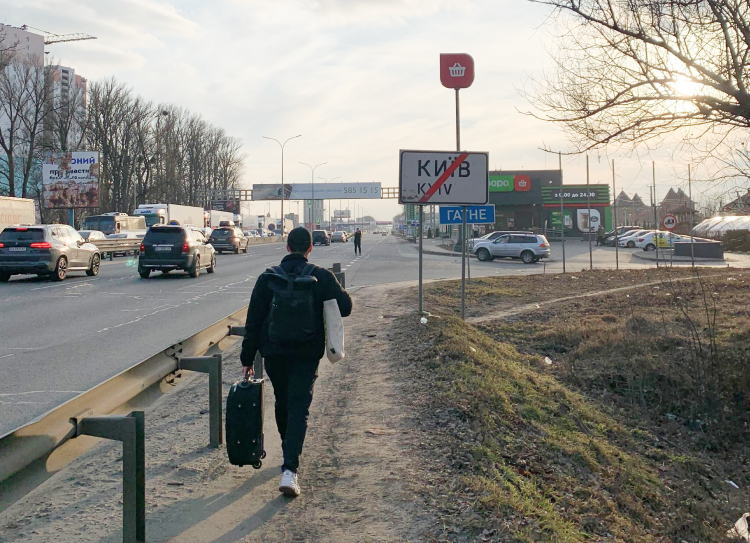 What should/can we do to bring the victory closer?
For more than 3 weeks, I have been working with the Help Ukraine call center. We received calls from the people in Bucha and connected them to on-site volunteers. Everyone should figure out where we can be useful, and what we can do to help others.
We can also help block the russian propaganda spread via social media — do a sort of information clean-up. We can also petition international businesses, as a lot of them have left russia under pressure they saw on social media. Not a single international company should keep on working in the terrorist country.
All of these help bring the victory closer.
What would you like to say to the Ukrainian people?
Keep holding on. This will all be over very soon, and we will be rebuilding our country and forming a modern Ukrainian society. Right now, we are witnessing the birth of the Ukrainian nation and self-awareness.
After all we have seen in the past several days, we also have to make russians understand — there will be no forgiveness. We have to learn how to think, fight for our lives, our faith, and our language. We have to build our own future and make russia understand — no pressure will ever break us, so there is no point applying it at all.
Clear heads and knowing everything will be alright — this is what we need to move forward 💙💛
❤︎ Like it? — Share: Share on LinkedIn or Share on Facebook

By Anna Shevtsova
.
Anna has been working as a writer for 6 years. She previously wrote about financial markets, conducting the research on the state of bonds and stocks on a daily basis. She is a keen reader with interest in historical literature and international cuisine. Her latest obsession — customer communication and ways to perfect it. If you want to connect with Anna, follow her on LinkedIn.
Posted on