To keep on spreading the truth about the war that russia brought to our free and independent country, here is a story of yet another SupportYourApper who has witnessed the horrors of Putin's war firsthand. 
Where are you, and who is with you?
Right now I am in the Western Ukraine. But for a week and a half I stayed with my brother in the Chernihiv region. I was quite close to the active fighting and heard the explosions.
How are you guys feeling?
Right now, everyone seems to have calmed down. Of course, at first people were hardly talking and were very gloomy — the war has left its imprint on everyone, even the most positive of us.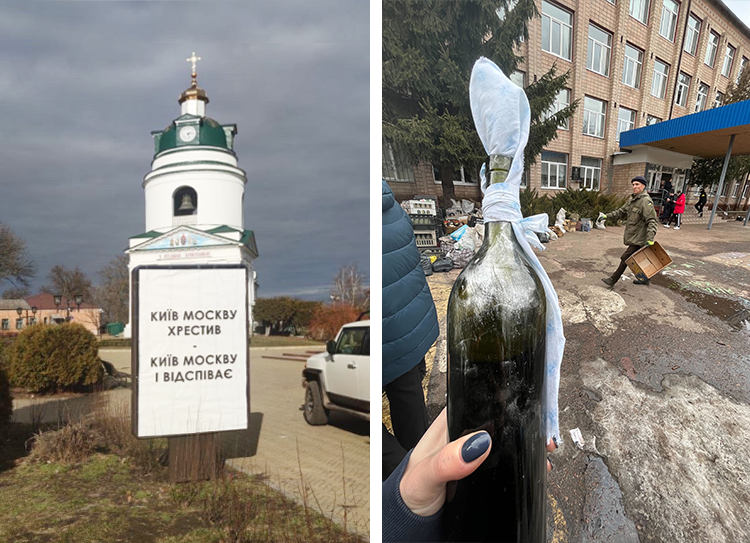 How did you find out about the war?
I woke up because I heard the already-infamous explosion at the Boryspil airport. I came to the window and saw the smoke. Immediately, I understood what was happening, although my mind was still resisting the notion. In an hour, I saw traffic jams piling up to gas stations. There was nothing I could do other than get into my car and drive away.
What do you do to defuse the tension?
I don't really do anything. The war is our reality at the moment. There is no sense in denying it. So I don't really try to distract myself. I just do what I can and wait for the victory without pretending everything is fine even for a moment — it is not.
What was the scariest moment?
When I left my brother's place and drove to the Western Ukraine, I got really scared twice. First, when I drove through the Ukrainian countryside in the dark of night. I didn't know where the shooting might start and felt very uneasy. Lucky, I reached my destination soon enough and was able to get some rest before I hit the road again.
The next day I wanted to gas up my car near Vinnytsia. I was told to immediately turn around and drive further, because the rockets were incoming. In several minutes, I heard an explosion and saw the dust cloud rising in my rearview mirror. The most peculiar thing — people just kept on gassing up their cars as if nothing happened. Those explosions completely destroyed the Vinnytsia airport.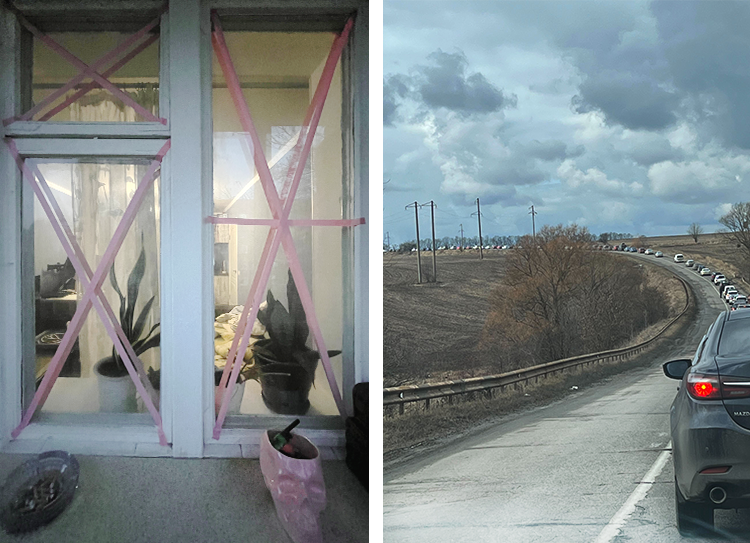 What should/can we do to bring the victory closer?
We have to help each other. Not only for photos and videos — in real life. Wherever you are, do not isolate, do not pretend there is nothing going on, do not panic buy — remember about other people and always be mindful.
We also have to clearly understand what we are capable of and what we can do here and now. Someone can volunteer or join territorial defense troops. Someone can spread the truth about the war on the Internet. Everything we do is important.
And most crucial — support the Ukrainian army. Everyone should do it.
What would you like to say to the Ukrainian people?
Stay human and support each other. It is crucial right now. Ask people about their wellbeing, write and call regularly. This really is the bare minimum we can do that can help a lot of people.
Remember about your friends and families. If we are not close together, this doesn't mean we can forget about them. This will surely help us win. Of course, victory might take time, but I am sure we have already won — not in a month and not in a year we will not give a single inch of our land to the occupants. 💙💛
❤︎ Like it? — Share: Share on LinkedIn or Share on Facebook

By Anna Shevtsova
.
Anna has been working as a writer for 6 years. She previously wrote about financial markets, conducting the research on the state of bonds and stocks on a daily basis. She is a keen reader with interest in historical literature and international cuisine. Her latest obsession — customer communication and ways to perfect it. If you want to connect with Anna, follow her on LinkedIn.
Posted on