It's time for a new success story! This time Olha, our Service Delivery Manager, will share her experience at SupportYourApp, the insights she got during her 3 years here, and her practical tips on maintaining mental health in stressful situations. 
In this article, we'll cover:
My Idea to Try Customer Support Job
I never really thought of customer support, until fate brought me to SupportYourApp. Almost. 3 years ago I made quite an unexpected decision. Back then, I was looking for a job without a clear vision of what exactly I wanted to do. I took it seriously: looked through a big variety of options and vacancies, researched the job market, read dozens of articles on how to choose a career. Once, I came across a psychological test that was supposed to define my 5 strongest qualities. Empathy and communication stood out among other results. I realized my strong points can be successfully applied in customer support. It was not a go-to decision, as all I have heard about CS is how difficult and exhausting this job was. But I realized that despite what everyone said, I was the one making a decision.
I went through about 10 interviews looking for my perfect company. When I wrote an application to SupportYourApp, the response I received was different from all the letters other companies sent. It was very friendly and warm, and I felt that it was my thing. That positive impression grew stronger, as I first came to the office for an interview. I was once given a wise piece of advice — when you are applying for a job, you should watch other people in an office, how do they look and behave. During my first visit, I noticed people were smiling a lot, talking to each other freely, everyone was relaxed and cheerful. For me, it was a great sign that helped me make a decision.
Career Growth: How I Became a Delivery Manager
I started as a consultant, without any experience or specific skills. That was ok, because as I know now, the main qualities of a support specialist are empathy and desire to help. Other skills can be learned, but a person should really care about what they do, about people and their needs. This was really a place for me where I could apply all of my communication skills, and even more. As I gained experience, I enjoyed the feeling that I could resolve any situation and get along with anyone, no matter what their issue or their mood was. I was always sure that I would be able to keep the situation under control. A fascinating experience everyone could use in their personal life as well.
After a couple of years as a consultant and a Team Leader, I decided it was time for me to move on, so I took a Delivery Manager's position. Earlier, I watched my managers and assumed that one half of their day consists of various meetings, and the other half — of composing reports and presentations. But as I went through the training for this position myself, I understood the essence of this work was to maintain good relationships with the client, the support team, and other departments. I also needed to make sure all these three parties get along well. This included attending a lot of meetings, building strategic plans, acting as a mediator in conflicts, etc. It is great for a Delivery Manager to have previous experience as a consultant, because a Manager's job means reaching a higher level of communication and meeting even more new people. But the advantage of this position is having more opportunities to influence the processes, make positive changes, see the results of your work, and feel your impact. I really like being on top of everything and feeling in control.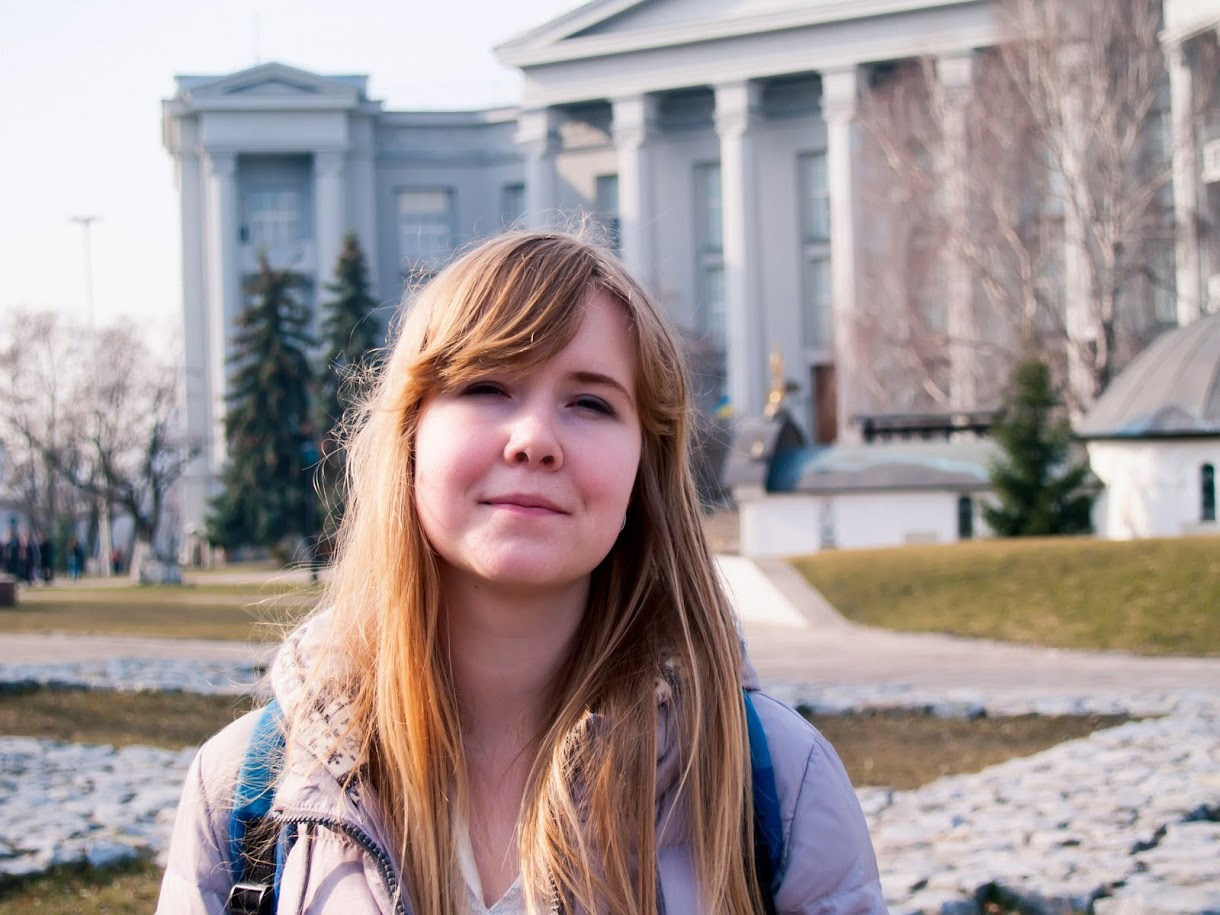 My Job Got Me Through the Tough Times
I can say, that's what really helped me survive through dark and turbulent times, and maintain my mental health. Not long after I joined the company, the pandemic began, and the world has not gotten any easier since then. At the same time, I had a depressive episode, which was quite difficult. And during that period, my job has become an oasis of stability for me. I came in at my usual time and performed my usual duties, with no crises, which was great. When I started my day and did what I was good at, my personal problems didn't bother me so much. My job was kind of an anchor for me, and it still is the only stable thing I have in this extremely turbulent reality.
Another factor that majorly helps cope with difficulties is a friendly atmosphere in our company. I was very lucky with the people on my team, and I'm always lucky with my managers. All of them supported me a lot and still do that. I know I can always rely on them, get a piece of advice, and I will never hear accusations or unfair criticism from them. I learned a lot from my colleagues and mentors and found close friends here. We all supported each other a lot, and went through rough times together. The longer I am here, the more I am convinced that support is not just our business, but the way all our company functions.
I believe, the thing that distinguishes us from other companies is that here you can always express your opinion if something bothers you or if you have a quality proposal. Your position within the company doesn't matter — there is always someone who is ready to listen to you and take everything you say into account. I gave feedback many times, saw how changes were happening, and each time I felt more comfortable because I knew my opinion mattered. This really motivates me to work better and move forward. My next career goal would probably be a Senior Delivery Manager's position. This person is like a team leader in a management team — they deal with routine tasks less, but use their experience to help and advise other managers.
How to Avoid Burnout in Customer Support
Most customer support professionals are at risk of a burnout, due to heavy workload and psychological pressure. What we need to do to keep on track is to maintain balance and prioritize our wellness. Sometimes, there is just too much work and it is not up to us. But my advice for any support specialist is do not work overtime, as long as it depends on you.
I know how hard distracting from work may be, especially if you are stressed. But the best advice anyone could give here is "Leave your job at your office". I have a strict rule — to turn off the notifications and not to read any emails in my free hours. It may seem minor, but it helps a lot. Also, I always recommend our teammates to use all the breaks that SupportYourApp provides for us. Even 5–7 minutes that you use to breathe fresh air, drink some tea or water, give your eyes a break from a screen can give your brain an opportunity to refresh, and then work better. If you disregard the breaks, you'll eventually notice that you make more mistakes and your dissatisfaction grows.
Our work is stressful, and it is necessary to have someone to talk to and express your emotions. This may be a therapist, if you want, but it may also be your teammates, who can listen to you, understand you, and give your thoughts the right direction. You can't suppress negative emotions. First — it's terrible for your mental health, second — it's just useless. Imagine a ball that you push underwater — the harder you push it, the quicker it will pop out. Take care of yourself to be able to take care of your customers.
❤︎ Like it? — Share: Share on LinkedIn or Share on Facebook

By Anastasiia Nesterova
.
Anastasiia is a professional writer with a diverse background. She used to write about IT, logistics, business, but now her main interest is customer support and communication. Anastasiia's biggest passion is reading — she prefers books over anything. She believes that the greatest thing a keen reader can do is to write themselves.
Posted on