FAQs are the building blocks of customer success, here are our 3 favorite help desk softwares that we recommend to our clients.
In this article, we'll cover:
Why Use Help Desk Software to Create an FAQ?
Picture this, you're a middle school teacher in a classroom similar to the chaotic one you remember vividly from your childhood (depending on how old you are, maybe not so vividly). Your day has been consumed with never-ending amounts of questions that you have heard thousands of times and can answer almost instantly.
"When do we need to turn in the next geography assignment?"
"I forgot my pencil, can I borrow one from you today?"
"When is our next test on U.S. capitals?"
The long day full of draining is almost over and now you finally relax at your desk while you watch your students storm out of the room like it's Christmas Day and their presents are waiting for them right outside the door. After they leave, you find relief in knowing that you can finish important work you've put off all day, like grading their assignments. But right as you put pen to paper, a stray student wanders shyly up to your desk with yet another question.
He asks, "So what is the capital of Minnesota? St. Paul or Minneapolis?"
You know you covered this earlier and if he just looked at his notes, then he could easily find the answer himself. You remind him that he can find the answer in his notes. But since he has already asked, you answer his question anyway.
In this metaphor, your customer support is the teacher answering all important questions. Your dear customers are the students that have repetitive questions. And your FAQ is the notes that your students should read instead of wasting their time by asking the teacher.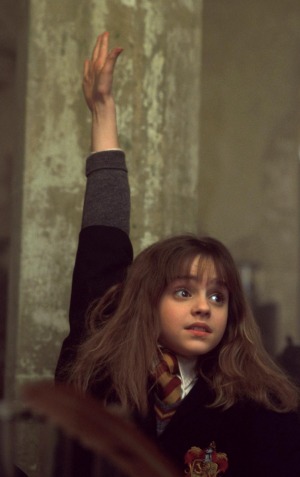 The same way that detailed notes will help a student dodge unnecessary questions, is the same way an awesome and in-depth knowledge base helps your customers avoid calling customer support. You might have to take a little more time on notes, but in the end… EVERYBODY WINS
Why Do We Recommend Help Desk Software & FAQs to Our Clients?
We at SupportYourApp are experts in customer support and we know that creating an in-depth knowledge base is one of the best investments in customer support that a business can make. BUT many companies don't know the most efficient ways of composing these helpful FAQ articles. This can cause your company to be bogged down with too many customer support tickets than you can handle. If not handled right, these tickets will lead to many frustrated, unhappy customers.
Long story short, using help desk software to add a self-help knowledge base to your website is one of the best ways to cut down your in-house customer support workload and costs… Unless you plan on outsourcing your support work to a call center like us 😉
Our Favorite Help Desk Softwares as of December 2015:
We've suggested Helpjuice for a long time now, because this tool has helped thousands of companies create awesome knowledge bases, including customers like from big name brands including Walmart, Stanford University, Hertz, Mashable, to fast-growing startups such as Gumroad and Fullstory.
The main reason I suggest Helpjuice over many of the other solutions, is because Helpjuice specializes in knowledge base creation, unlike many other help desk software that does other customer support services as well.
As a result, they're able to drill-down and be better than their competitors, as they're a lot simpler and offer many different features.
It's super simple to edit your knowledge base with their help desk software.
Their knowledge bases are very mobile-friendly.
There are many options for customization.
Their live customer support works 24/7 if you ever have a question
Their pricing plans are very affordable for any company(there's even free trials).
There is a $199 monthly "Business" plan, and a $249 monthly "Scale" plan that cover 30 and 60 users total. If you do the math, access for 60 users for the next two options would be $540 a month.

LiveAgent is a knowledge base, help desk, and live chat software all in one. Although they don't have the benefit of only specializing in knowledge base software, they still outperform many other solutions in that category.
Their software can integrate and work smoothly with hundreds of different softwares, like Mailchimp, Twitter, and WordPress.
LiveAgent has very flexible pricing plans, with three tiers starting at $9 per agent per month. All 3 plans include the knowledge base software feature, which is a huge plus. And all 3 come with 24/7 support. (Notice these companies practice what they preach)
Like Helpjuice, you can add knowledge base articles, forums or feedback boards. Create knowledge base search widgets, and provide customers with easy access to your knowledge base articles. Search widgets are customizable and can be placed anywhere in your FAQ pages.
If you don't need any help desk software or live chat features, then this software might not be the right pick for you. Regardless, still awesome 🙂
With over 3,000 clients, GrooveHQ is similar to LiveAgent because it offers help desk, customer portal, and CRM services. It also doesn't have the benefit of specializing in just FAQs. Regardless, GrooveHQ falls in the #3 spot because of its super simple pricing plans and highly customizable help desk software.
First of all, they offer a FREE plan which includes access to their FAQ software for up to 2 users, but through 1 mailbox. Obviously, this isn't the best option for a growing company, but it's still helpful for the "baby" period when you aren't getting a lot of customer support tickets.
Besides their free plan, they have one universal plan called Groove Plus. Groove Plus is only $15 a month per user, and you have the benefit of unlimited email accounts that have access and edit your company's knowledge base.
P.S. They have a super cool blog you should check out.
Time to Begin
Remember… no matter how large or small your customer support team is (even if it's just you), adding a knowledge base to your website can be one of the most effective tools in taming any confused or frustrated customers. With any of these 3 easy to use tools, you can easily accomplish this task 🙂
Let me know what you think of my choices, all questions and comments are welcome!
❤︎ Like it? — Share: Share on LinkedIn or Share on Facebook

By Nika Kiriienko
.
Nika is an independent digital marketer with a real passion for the world of customer service who has been working in the field for the last 10 years. She was born and raised in Kyiv, Ukraine which is where she lives now with her adorable Yorkshire Terrier. Nika loves doing a deep research of modern customers' behavior which makes her a real pro in understanding their preferences and interests. She loves travel, technical diving, and sports.
Posted on