41% of customers prefer live chat support to any other way of communication. It is easy to navigate, it offers instant responses, and can be accessed from any device. Maintaining a live chat support team is not an easy task though. Seemingly easy, there are specific points a team should know to make sure a customer base reaches that sweet 92% customer satisfaction KPI. 
In this article, we'll cover:
Why Is Live Chat Important?
Some say live chat gets the best from both email and phone. It provides:
| | |
| --- | --- |
| 📧 | 📞 |
| Transcript possibilities | Fast answers |
| Convenient escalation possibilities | Formal yet friendly way of communication |
| The possibility to send issue-related files | The possibility to explain the issue in detail |
| The time for a support consultant to think about their answer | Undivided attention aimed at single customers and single issue |
There are several core features that can ensure that the live chat is at its most efficient.
1. 🚀 Fast answers
An average waiting for first response time in a live chat is 46 seconds. For 71% of customers fast responses is the number one reason for communicating with the support team via a chat window. How to ensure fast answers? 
Implement preset answers as a script.
Ensure a high level of support team's product knowledge.
Provide the best soft- and hardware solutions.
Ensure a sufficient amount of people on the team.
If the team can fulfil and surpass this waiting time, the customers will turn and stay loyal faster and longer.
2. 🎯 Direct-to-chat communication only
A customer communicating with a support team via a live chat window expects to get answers right away. Not in 2 hours in their Inbox messages. 91% of customers who used live chat have noted the ability of the teams to provide information quickly. Take this away and the customer will have one thing less to commend. Chat iterations must remain in chat.
3. 📄 Chat transcript and log
After the chat is closed and the resolution is found, there is one thing left to do — send the transcript of the conversation to the customer and log it into the CRM system. This will provide your customers with additional help, if they come across the same issue again.
4. 😀 Proactive approach
94% of customers, invited to a live chat window proactively, reported a high level of satisfaction from the communication. Live chat proactivity doesn't stop here. BrightLocal reports 72% of customers leave a service review if asked. 
A business valuing the voice of customers must ensure that every chat conversation ends with a request to review and score the communication. It will provide an instant outlook on the quality of service and will allow all issues to be fixed on the spot.
The best example of this system would be SupportYourApp in-house developed QCRM and an online chat window QUIDGET. Both of them allow a customer to score the quality of communication and send the reports directly to our clients. This allows them to follow customer satisfaction KPI in real time, adjusting their service in accordance with customers' opinion. 
5. 🤖 Mindful chat-bot implementation
60% of customers won't wait for a chat response for more than 1 minute. To decrease the first-response time businesses implement chatbots. Last year 67% of customers used chatbots to resolve their issues, but only 27% of them are interested in seeing more AI support in the future. 
The number of chatbots is expected to increase in the near future. Experts predict 90% of customer interactions with banks will be powered by chatbots by 2022. Even though this will make the workflow of the support teams more manageable, live chat providers must rely on the customers' desire to talk to a real human support consultant.
🙌🏼 FUN FACT: the first chatbot was developed in 1966 and was named ELIZA. Even though it failed to go through all tests and couldn't property interact with people, it gave an immense push to the development of chatbots as we know them today.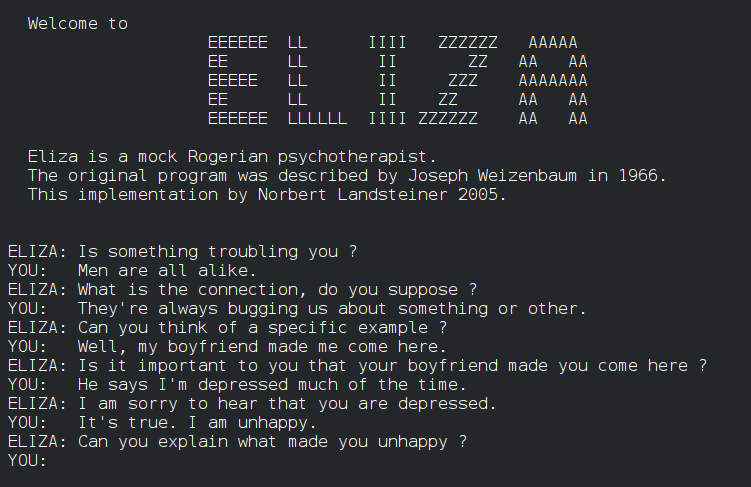 Putting all the points together makes live chat service more manageable.
How to Provide the Best Live Chat Experience?
Train the Live Chat Team Properly
20% of users will leave a business after a bad service experience. Training customer support representatives cuts this number significantly as too often the satisfaction KPI decreases after customers communicate with inexperienced support consultants. 
Train customer support and service teams. Provide them with the latest information and give them access to the most relevant information. This way they will properly help the customers and elevate the company's image in their eyes. 
Ensure Language Knowledge
75% of customers are more likely to buy from a brand if they have a website available in their native tongue. 74% will make a repeat purchase. 
90% of non-English speaking customers will not even consider buying from an only-English-speaking business. 
Provide the customers with a possibility to chat with a support consultant in their native language by at least implementing a machine translation. Or expand the team with the people speaking multiple languages. This will extend your reach and give you a market advantage.
Mix Friendly Approach With the Voice of the Company
Chat is a perfect place to mix a friendly approach with the voice of the company. It is not as formal as email and provides a perfect ground for conveying a sense of business via customer communication, unlike a phone, where communication might get too heated.
Friendly approach balanced with the voice of the company will make a business as a whole and the support team in particular more approachable and the communication more enjoyable.
Live Chat — Success in Numbers
44% of customers say a live chat agent answering their questions is one of the most important features a business can have. 
62% of customers are more likely to make an online purchase if a live chat consultant is available. 
70% of customers prefer talking to a live support agent rather than to an AI. 
Ensuring a solid live chat experience and training a support team to handle chat inquiries fast and correctly will make sure the customers get their answers quickly and through their preferred channel of communication.
❤︎ Like it? — Share: Share on LinkedIn or Share on Facebook

By Anna Shevtsova
.
Anna has been working as a writer for 5 years. She previously wrote about financial markets, conducting the research on the state of bonds and stocks on a daily basis. She is a keen reader with interest in historical literature and international cuisine. Her latest obsession — customer communication and ways to perfect it. If you want to connect with Anna, follow her on LinkedIn.
Posted on