In this article, we'll cover:
24/7 Customer Support Is Great to Have, but It Can Be Unrealistic for Small Startups. Here Are a Couple Ways to Take Care of Support, While Being Lean on Resources.
If you're the founder of a small startup, you know how difficult it is to budget in extra money for awesome customer support. With most capital tied into product development and marketing, it's hard to provide the standard of customer support that you want.
While some founders think it's necessary to provide customer support at all hours of the day… I'm here to tell you that there are other ways to make your customers happy, while sticking to your normal 9-5 schedule.
Set Clear Expectations Early On
As a customer, it's always nice to know what level of customer support to expect. Should I expect an email back immediately, or in a couple days?
You can clear up any confusion by putting disclaimers on your contact form that says "expect a 24 hour response time", and longer on the weekends. If it's just you doing support or a couple of freelancers, this kind of disclaimer will help immensely.
When you set these kind of expectations for customer support, it's even more crucial to keep your word and email/call back within the promised window. If you don't keep up your end of the deal, you're basically inviting waves of hate email.
Basically:
If you say 24 hours, you'd better reply within 24 hours!
Replying sooner makes customers happy… replying and answering their issue completely within that window makes them ecstatic and a real advocate for your company.  Strive to hit the latter as often as you can, with the fallback being the first one.
As a small company, you're actually put at an unusual advantage of having lower customer expectations for support.
Think about the last time you contacted a startup's customer support. You hope deep down in your heart for a super speedy response, but realistically you know you could be waiting for days.
Counter and exceed these low expectations by being as responsive as possible.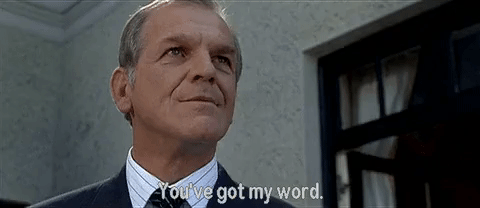 Create Self Help Resources ASAP
This one is great because it requires very little manpower.
Like I've mentioned above:
Most customers don't expect immediate help, but they do appreciate being able to find the answers to their own questions.
This is exactly why you should setup some form of self-help resources on your website as soon as possible. Below are 3 examples of great self-help resources that we've seen many companies (small and big) use.
1. Video Tutorials
A company that does video tutorials very well is Macphun Software. Macphun offers photo-editing software that may be a little confusing to use for the novice photographer.
With the help of extensive video tutorials, Macphun has been able to provide users with step-by-step tutorials on how to use their product without the need for coaching over the phone.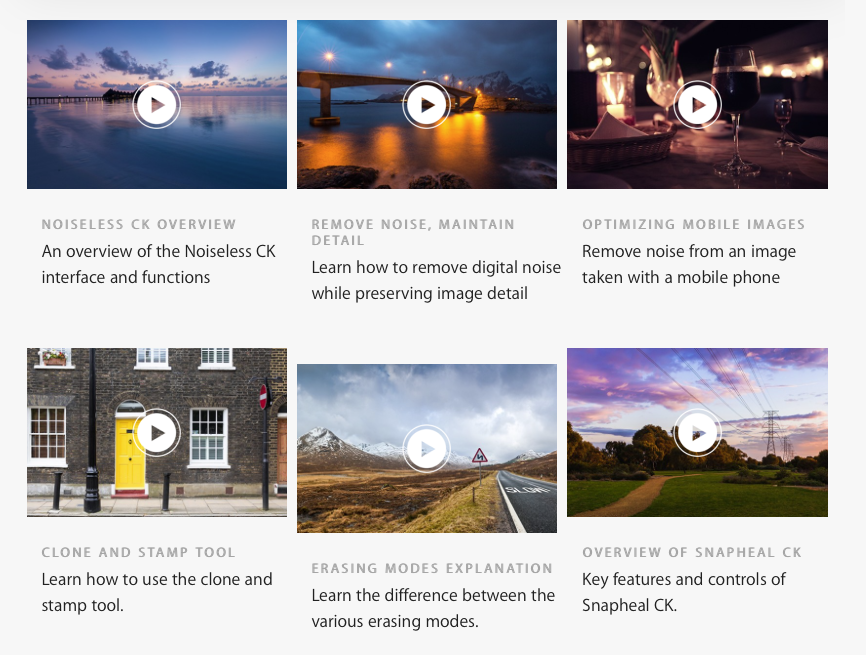 2. FAQ Databases
A couple companies that are known for their extensive database of FAQ articles are companies like WordPress and HostGator. Of course massive companies like this have more than enough manpower to create their own databases.
For small software companies, many help desk softwares like Zendesk allow you to do this very easily on your own. You can see our favourites here.
As we've seen with many of our clients, creating an FAQ early on can help cut down customer support emails and calls drastically.
3. Community Forums
Community forums are a great resource for collecting common customer issues, cataloging them, and updating your FAQ database. By assigning one of your employees to moderate your community forums, you can have a goldmine of new questions to add to your FAQ and another platform to provide help.
Spotify has done a great job of establishing a place where all users can ask questions or voice their concerns:

For smaller companies, there are some great WordPress plugins and softwares for creating online communities on your website like vBulletin, bbPress (by WordPress), and Vanilla Forums.
Sometimes It's Not That Easy
Setting clear expectations and creating self-help resources is something every company needs to do, not just startups.
But:
For certain services that are crucial like web-hosting software, e-commerce, POS software, etc. it's necessary to have some form of 24/7 support to make sure your customers can have the help they need incase of emergencies.
In this case there are some affordable options to providing support on all timezones such as:
1. Graveyard shifts
Hiring customer support employees with the sole task of taking care of support during off-hours is a perfectly feasible way to have immediate responses 24/7.
2. Virtual assistants
Hiring virtual assistants is a great and affordable way to provide support on all timezones.
3. Customer support centers
Hiring a company that specialises in customer support is also a good option to provide 24/7 support without the stress of management.
❤︎ Like it? — Share: Share on LinkedIn or Share on Facebook

By Nika Kiriienko
.
Nika is an independent digital marketer with a real passion for the world of customer service who has been working in the field for the last 10 years. She was born and raised in Kyiv, Ukraine which is where she lives now with her adorable Yorkshire Terrier. Nika loves doing a deep research of modern customers' behavior which makes her a real pro in understanding their preferences and interests. She loves travel, technical diving, and sports.
Posted on