All businesses want growth. The bigger you get, the more customers you can connect with, and the more revenue you create. A thriving company isn't just good for an entrepreneur or business owner, it's also a fantastic opportunity for all the people you work with. That's why so many of today's job candidates deliberately choose to work with organizations that have a strong plan for the future.
Of course, there's more to running a successful company than big profits. As your firm starts to grow, you might find that you unintentionally begin to focus more on the numbers, than the people. It's easy to lose track of the little things when you're scaling a brand, but the truth is that company culture and the satisfaction of your employees, can make or break your chances of long-term sustainability.
If you're starting to feel a little nostalgic for the "old days" when you first launched your own business, it might be time to think about how you can revive your company culture. The following tips could help.
1. Choose New Hires Carefully
As your organization grows, you'll probably find that you need to bring more people on board to help you handle the influx of demand. That's a good thing, it means you're on the right track to success. However, before you rush into hiring the first person who hands you a resume, make sure you think about your company culture, and how this new candidate fits into the atmosphere you're trying to build.
As tempting as it can be to rush the hiring process so that you can reduce your workload and get your firm back in action, be careful to look at more than just the skills listed under "education" when picking someone for your team. You'll need someone who reflects the key components of your brand's personality too. For instance, is the person you're thinking of hiring forward-thinking and imaginative like you? Or do they prefer to stick to traditional practices that might hold the rest of the team back?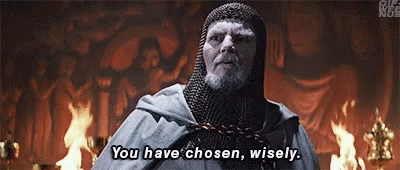 2. Keep Your Values in Mind
Values are an interesting component of a business plan. Often, entrepreneurs choose them when they're trying to think of ways to set themselves apart from their competition. After all, the right value, like a commitment to customer service, or a focus on helping the environment can be a great USP. However, your values are more than just a selling point, they're also a guiding star for how you should grow your organization.
Both during the hiring process, and in regular meetings when you're discussing the evolution of your company, make sure that you keep coming back to those values that helped you to shine towards the beginning of your brand's development. The moment you start to lose sight of these ideals, your company culture will begin to suffer.
3. Find Your Traditions and Stick with Them
When a business first begins, traditions are easy to stick by. For instance, you might commit to getting together for a cup of coffee once a month to discuss how the organization is progressing and plan any future developments in an informal or laid-back setting. Unfortunately, after a couple of years, these traditions begin to get pushed aside in favor of hasty emails and five-minute meetings that you conduct in the middle of a busy office space.
It's important not to lose track of the little moments that helped your company to grow in the first place. Even if you now have remote employees as part of your management team, you can still send them a coffee subscription and ask them to join in on your monthly Java sessions from a distance. Your traditions might evolve, but they shouldn't disappear entirely.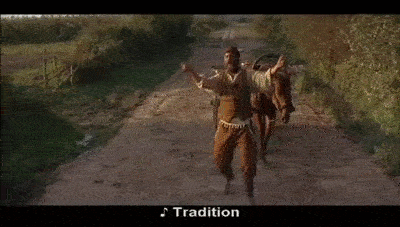 4. Celebrate Your Employees
A good company culture thrives on happy employees. The more you recognize your staff and the contributions they make to your business, the better off you'll be. This means not only giving them a pat on the back when they do something well on the behalf of your firm, it also means sending them a card on their birthday or celebrating when they reach an important milestone.
Another thing you can do to show your employees that you appreciate them is to identify the leaders in your company and nurture their path to success. Those people who have been with your brand for the longest should see also see a long path ahead of them too. Let them know that you're relying on them to keep the culture of your company alive and ask them to demonstrate key behaviors to other staff in management or leadership positions.
5. Invest in Good Communication
One of the best ways to lose the intimate company culture you worked so hard to build when you first launched your company, is to stop communicating with your team. Communication isn't just about managers telling employees what to do every day or holding weekly meetings, so you can discuss revenue. As a leader, you should also be willing to listen to your employees and get their feedback on important things too.
Don't just give your employees a suggestion box either. Make sure that you sit down and discuss ideas that could genuinely benefit your company. While you don't have to implement every suggestion that comes your way, you should at least take them seriously, and show your hires that you value their dedication to making the business stronger. The best companies are born through constant communication and collaboration.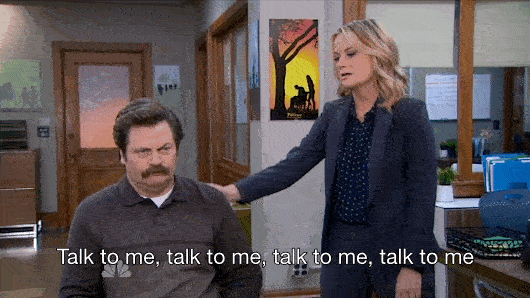 There's no one-size-fits-all answer to creating the ultimate company culture and keeping it in place. However, the five tips above should at least help you to recognize when the identity you established at the start of your company begins to falter. Keep track of your employees' need and stay true to your values, and you won't have to lose the heart of your brand when your organization begins to grow.
This is a guest post by Raj Jana, CEO and Founder of JavaPresse. Raj built his business with a strong belief in shared values and employee satisfaction. When he's not working hard to keep his own company culture alive, he likes to share the business tips and tricks he's learned over the years with budding entrepreneurs through blogs and social media posts.