Customer communication just like any other thing in the world is evolving. And its evolution is not an easy process. With technology developing fast it is no wonder that something that used to be usual letters, can now be done in at least 5 different ways! Can you imagine the resources that went into setting it up and are going into maintaining the process? Crazy! 
Being a customer support company SupportYourApp knows all about customer communication channels and their connection with customer satisfaction. What are the types of customer communication, how do companies communicate with customers and how are they influencing customer service trends? Today we are going to find out the answers to all these questions! 
In this article, we'll cover:
Modern Customer Communication Channels.
Customers like having a choice. It is clear from an abundance of similar products and services available in the market. And why should channels of communication for customers be any different? After all, while communicating with customers, be it through an in-house team or an outsourced one, businesses are to make sure that their customers or their clients' customers can easily reach a support team through any communication channel convenient for them at any given moment.
Here it is important to note that not only a support team has to cover all communication channels. They also have to provide omnichannel communication. That is the only way to make sure that a customer's experience will be seamless and that they won't experience more inconvenience beyond having to turn to a support team. 
On average a customer uses at least 3 different communication channels to reach a support consultant:
62% of customers prefer using email; 
48% of customer prefer using phone;
36% of customers prefer using chat or chatbots.
These are the most commonly used communication channels that customers use nowadays. In reality customer communication has a very long history and the evolution of its communication channels is quite fascinating. 
Evolution of Business to Customer Communication Channels
The first ever customer complaint is believed to have been written on a tablet a little less than 4000 years ago and has gained a name of "The Complaint Tablet to Ea-nasir".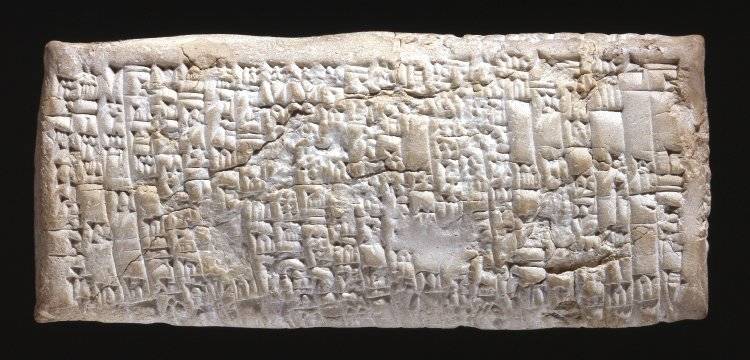 It is a clay tablet that was 'written' in 1750 BC addressed to a merchant Ea-nasir by a customer named Nanni. The complaint was composed because of a bad quality of copper received by a customer who was understandably disgruntled by the entire experience. Such was the beginning of customer complaints history. From there on, the customer service industry saw face-to-face quarrels, letters, calls, emails, chats and so on. 
1. ✉️ Letters
Before there was the internet, people used to communicate with businesses by mail. Yep. That is right. Customer communication was conducted in a good-old pen-to-paper way.
2. ☎️ Telephone
After the letters came the mighty telephone! Phones are still one of the most popular ways to connect with a support team. Especially when it comes to complicated requests tied to payments and money. Surveys say that 40% of customers prefer using the phone to talk to a real human consultant when dealing with complicated requests.
Traditional call centers are still one of the most popular customer communication channels. It is one of the easiest one as well — all a business needs to do is set up a sufficient amount of soft- and hardware and hire the most experienced customer communication professionals. BUT! A telephone is the most demanding communication channel of them all. Why? 
Customer support consultants do not have any time to look up the information — they need to know everything by heart. 
Customer support consultants must be empathetic and patient as they may come across different customers — disappointed, angry, confused or simply not tech-savvy. 
Customer support consultants should speak several languages as there is no possibility to automatically translate the speech (like in chat, for example).
Phone calls are very demanding when it comes to pick up time (SupportYourApp keeps the pickup time at the average of 5-10 seconds). 
Communicating with customers over the phone is one of the toughest tasks of customer support representatives. 
3. 📧 Email
When it comes to communication channels, email is still a primary one — 62% of customers use it to connect with businesses and their support teams. Customers are also very demanding when it comes to email reply time — no more than 1 hour for an answer or customer satisfaction falls rapidly. 
Email is so popular because it allows to send a large amount of information about any issue — scans of receipts, photos, videos, documents. This helps speed up the process of case's resolution. 
Even though communication channels are evolving, something remains the same — customers still prefer to write letters to the support teams and not call them. 
4. 💬 Chat
Chat is not really new, but, just like its older brother email, still quite popular. About 41% of customers expect to see a chat window on businesses' websites. These are the customers who would use live chat communication to connect to your support team. Neglecting this wish would mean to lose these customers for good: at least as 19% of customers say they will never return to a business after one bad experience and 92% say that they would abandon a business after 2 or 3 bad experiences. 
Businesses implement chats for several reasons:
To improve communication with the customers;
To improve customer satisfaction (chats have the highest level of customer communication with 73%);
To resolve customers' tickets faster;
To improve their competitive advantage;
To expand their market reach.
Every business decides whether chat is the right communication channel for itself. But with customers' need for it growing, something tells us that soon it will become a primary communication channel for the support teams. 
5. 🤖 Chatbot
Chatbots are the newest word of customer communication channels. And businesses that want to stay on top of the game must implement a chatbot into their structure. About 50% of businesses say that they do not have a chatbot just because they do not know how to approach it. And that is one of the biggest mistakes. No, not the fact that it is difficult — that one is true. But the fact that some businesses omit this communication channel due to its difficulty. 
Chatbot market is predicted to grow to $9.4 billion by 2024. This means that we are witnessing the beginning of their evolution and influence on customer communication. 
Social Media as a Way to Improve Customer Communication
Communication channels and media channels. What if businesses merge these two? They get customer communication through social media. But is it worth the hassle? Why is customer communication and service over social media so popular?
It is said that 80% of consumers use social media to communicate with businesses. 80%! That is more than the most popular communication channel — email — can boast with. Moreover, 54% of users say that they prefer social media to any other communication channel available.
Your brand is also judged by the way your business conducts itself on social media — 60% of customers expect to get their social media response in less than an hour. Obliging this wish can increase customer advocacy by about 25%. 
Are you still wondering whether social media is another step in customer communication evolution?
Does a Business Need Multiple Channels of Communication?
As we are talking about the evolution of customer communication channels, it is easy to imagine that one would evolve and replace the old ways of connecting with a support team. But the reality proves that that is not the case with customer communication.
In this case, evolution does not mean that a newcomer replaces an old-timer. Here every new channel of communication adds to the family of customer communication channels and improves customer satisfaction as well as the ways that businesses can influence it — starting from quick replies all the way up to resolving tough tickets that require several days to be resolved in one omnichannel system. 
Is there the best communication channel? Not really. Every customer has their own needs and preferences. In its turn, every business needs to analyze what it needs and decide what communication channels will be the most optimal for it and its customers. 
❤︎ Like it? — Share: Share on LinkedIn or Share on Facebook

By Anna Shevtsova
.
Anna has been working as a writer for 5 years. She previously wrote about financial markets, conducting the research on the state of bonds and stocks on a daily basis. She is a keen reader with interest in historical literature and international cuisine. Her latest obsession — customer communication and ways to perfect it. If you want to connect with Anna, follow her on LinkedIn.
Posted on