Over the past two decades, there have been countless innovations in customer service. Anything from multi-channel held desk CRMs to chatbots and AI-driven analytics. With all this innovation, it's easy to forget that customer service has been around for centuries. No matter how much things have changed, the heart of great CS has always been the same: keeping your customers happy.
Keep It Simple
Zapier, an app integration company renowned for its great customer service, has this definition in their customer support guide:
Answer questions, solve problems, and make people happy.
It really can and should be this simple. In this day and age of ever-escalating disruptive tech, it's easy to overcomplicate things and stray off course from core principles. The core principle in CS is that people want to feel valued.
This doesn't mean you should go out of your way and try to constantly make an impression. Do not forget that most people reaching out to CS are not doing so to entertain themselves – they are looking for a solution to their problem.
Customer Service vs Customer Experience
Without a doubt, customer service plays an essential part in CX. The later, in turn, is a driving force today in competitive advantage and innovation. Its objective is to make an impression almost by definition. But this doesn't mean you need to get fancy with customer service.
CS is the most personal aspect of CX and as such has great value in and of itself. The secret to great customer service is not in innovating or being creative, but in simply delivering it!
Admittedly, this is a bit of an oversimplification, but the point remains: when done right, a personal interaction between a customer and a representative of your company has great value in and of itself.
Hence, don't use CS as your main playground for innovation and creativity. Let it be what it's meant to be. Then, when you have quality CS in place, it can and should be used as your number one customer intelligence resource for driving better CX.
The Scaling Challenge
When you're just beginning to scale and your user base is still small, great customer service happens naturally. You love your product because you've put your heart and soul into it, and you want your users to be able to take full advantage of it.
And because you know your product inside and out, your users are always getting super helpful support and loving your brand for it.
Great customer service is only a challenge when the request volume is no longer manageable by your core in-house team. It's at this point that tech tools come to the forefront in CS management.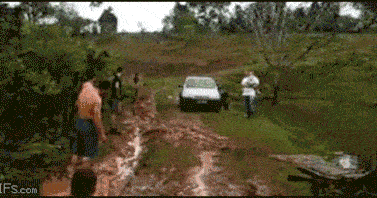 The Fundamentals
Before getting into the tech, make sure you have the right people on board. Technology cannot replace the key principle of making customers feel valued. Therefore, a team of empathetic and conscientious people is still the backbone of any great customer service team.
When it comes to the tools needed for scaling, however, there are three fundamentals you want to build on:
help desk
self-help resources
customer intelligence
Help Desk
It doesn't matter much which service desk you're going with – as long as it has the features that are important to your operations. What matters more is that you get comfortable leveraging these tools, whether it's just a team inbox, live chat, phone support, issue tagging, etc.
Once you have the essentials down, you'll know when it's right to take it to the next level with more advanced features like seamless multi-channel support, AI-enhanced issue resolution, predictive intelligence, etc.
Self-Help Resources
Most customers prefer to help themselves. As a study by Zendesk reveals, 91% of users say they would use a knowledge base if it would help solve their problem.
Moreover, a well organized and user-friendly help center speaks volumes about your brand in terms of how much you care about your customers.
Customer Intelligence
Peter Drucker famously said: "What gets measured gets managed." Quite simply, no real improvement can happen without intelligently gathered data.
Performance metrics of your agents are important, but the key orientation of data should be on your customers. CSAT surveys, NPS scores, UX feedback – this is how your service team can really take the initiative on evolving the customer experience.