Working in Customer Support, It Can Be Easy to Forget The Power That Each Email Has to Impact a Customer's Experience After You've Been Writing Them All Day. Here Are 6 Tips That Can Help You Write a Perfect Customer Support Email Every Time.
Our customer support email team writes thousands of emails to customers every single day. But we know that any of those emails can be the very first interaction that a customer has with our company.
At SupportYourApp we are all about building strong and long-term customer loyalty, but we're also big on creating great first impressions as well.
This is exactly why our main priority is to make sure the quality of each customer support email never loses its strength.
Bottom line is: of course the customer wants a solution, but as a company, you also want to build a relationship with the customer. That means your emails can't be basic templates. Tweak them, personalize them, and of course use these five tips. Shep Hyken
Writing great emails is one of the best ways to create a great first impression and strong relationships. Use our 6 tips below to improve every email you send to customers.
In this article, we'll cover:
1. Start With the Customer's Name
This might be common sense, but we still see many clients making the mistake of starting out each support ticket with simply "Hi," or "Hello,".
Bad move.
Not only does it start out an interaction very coldly… it also gives off the impression that the customer is speaking to a robot.
Dale Carnegie famously said:
"Remember that a person's name is to that person the sweetest and most important sound in any language"
Start out the customer support email right by addressing the customer by their first name.
2. Introduce Yourself
Remember, it's not just another robotic customer support email, it's an interaction. Keep the conversation casual and polite, but don't treat it as if you're talking to a childhood buddy.
Quick example:

By introducing yourself, you're showing the customer that they're talking to a real human and not just a business.
3. Ask Questions and Finish Strong
We have a couple golden rules here I hold my team to:  Firstly, we try and end on a question… to effectively put the ball back in the customer's court. This encourages deeper interaction and tells the customer that we care about them.  Secondly, never say "I hope this helps". I hate those words. Ryan Thielen, Director of Support at Procore Technologies, Inc.
According to Ryan, ending your customer support email with an unsure statement like "I hope this helps", is one of the quickest ways to lose your job as a support agent. Might sound harsh, but in the world of customer support, confidence is key.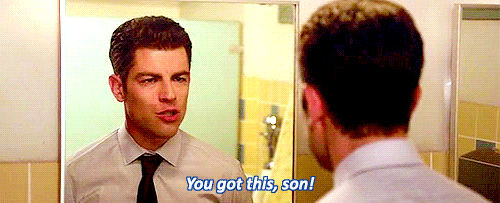 Substituting these weak statements with relevant questions is a perfect way to encourage deeper interaction with each customer.
Couple examples:
"How did the [solution] work for you?"
"Is there anything else we could help you with today?"
These are pretty generic examples.
But try to make them as relevant as possible. It might take a little bit longer, but it ensures a better experience from the customer's side.
Credit to Ryan for this awesome tip!
4. Thank Them for Feedback
No matter if it's harsh criticism or a friendly suggestion, always thank a customer for communicating their thoughts on how to improve your product.
Constructive feedback is something that every company can benefit from, but don't get very often.
The customer saw a flaw in your product and took time out of their day to let you know about it. Now return the favor with an extra 2 seconds out of your day to express your appreciation.
The customer will notice this and continue to give you valuable feedback.
5. Explain In Plain English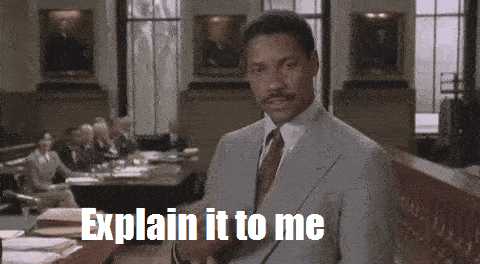 You and your developers have a whole vocabulary full of technical jargon that you can use to try and help customers… but for the sake of short interactions and happier customers, leave this talk for the water cooler.
You're an expert on your product, you know it and the customer knows it. But your job as a customer support professional is to refine complex troubleshooting methods into the simplest words possible.
This is especially helpful if your product is catered towards those not so gifted in the ways of technology.
If it's absolutely necessary, you can always link to more detailed instructions at the bottom of the email.
6. Always Promise (and Deliver) a Resolution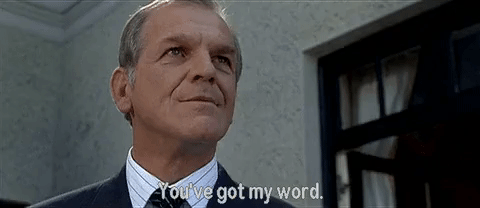 If you can't resolve a customer's issue at that very moment, NEVER LEAVE THE CUSTOMER HANGING.
Look:
No one ever wants to email support. Saying something like "Sorry, but we'll have to get back to you on that issue shortly" is the last thing people want to hear during a support interaction.
This disdain can be multiplied by 100 times if you don't update them regularly and especially if you get an angry email after forgetting to get back to them.
A Couple Ways We Handle This "We'll Get Back to You Shortly" Situation Is By:
Making sure we proactively update the customer on the status of their issue at least once a day. We mark these customers with a special tag in our CRM system called "URGENT". These customers get daily attention if there problem requires speaking to multiple departments.
Promising customers specific times when we will reach out to them on the issue. This establishes your company as a source of reliable support and builds trust with customers.
Emailing Smarter = Winning Over Customers
Now it's important to realize that it's much more difficult for customers to detect your emotion or enthusiasm through email than it is over the phone, or even better in person…
But:
By using simple gestures like expressing your appreciation, promising resolutions, and always using the customer's first name… it's more than possible to turn a boring, automatic email into a surprisingly personal experience.
Always remember:
No matter if it's the first email of the day or the last, taking these small efforts to perfect your emails can be the difference-maker between average and excellent support.
If You Liked This Article, Please Show Some Love and Share It Below!
❤︎ Like it? — Share: Share on LinkedIn or Share on Facebook

By Nika Kiriienko
, Former Marketing director at Support Your App.
Posted on