The tech community had already agreed a few years ago that blockchain is a technological disruptor in the same league as the internet. Whether or not bitcoin is a bubble about to burst is beside the point – the technology has already proved its market viability. What naturally follows this relentless advancement is an increasing demand for improvements in customer support.
The Growing Need For Customer Service
Thanks to companies like Uber, Airbnb, and Amazon, customers have come to expect a level of service that even a decade ago was hard to imagine. These expectations are not tied to the industries they originate in – they contribute to a general shift in service expectations everywhere.
Blockchain technology fits in perfectly with this trend because the potential impact it can have on customer experience is tremendous. However, the fact that blockchain can dramatically change the CX playing field does not mean that more traditional forms like customer service will become less relevant.
First of all, groundbreaking industry innovations are not immune to competition. If a company doesn't communicate its value clearly and doesn't address external issues, customers will go elsewhere.
Secondly, the fact that blockchain is a solution for trust does not mean that customers will automatically trust companies that use the technology. In fact, customers will want to be doubly sure of what they're getting into when the security of their money and sensitive information is on the line. For this reason, interpersonal support will be a key component in establishing trust.
In the remainder of this article, we will examine the role of customer service in two broad categories: cryptocurrency exchanges and decentralized applications.
Customer Support & Digital Exchanges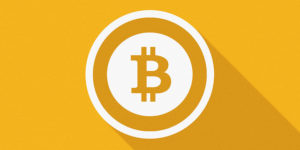 Because cryptocurrency exchanges have been around longer than Ethereum-based platforms (more on that later) and deal with a significantly higher volume of users, their customer service needs are the highest in the industry. Simply put, there are plenty of available options now for dealing crypto, and switching from one platform to another has never been easier. This means that customers will go wherever the service and trust are highest.
Examples
The growing need for customer service in digital exchanges can best be exemplified with Coinbase – a digital exchange with a user base of 10 million. According to the Consumer Financial Protection Bureau, Coinbase received 608 complaints so far in the year 2017 as compared to 6 complaints the startup had in 2016 – a staggering 10,000% increase.
In response to growing criticism, the company announced in September that it added live phone support for its customers. In addition, CEO Brian Armstrong stated that part of the $100 million it received in its latest round of funding will be used to improve their customer support efforts.
Another good example of the growing relevance of support in the industry is the case with Bithumb – one of South Korea's largest cryptocurrency exchanges. Bithub has a 24/7 support center in Seoul that serves about 200 walk-in customers daily.
Examples like these tell us that as the global demand for cryptocurrencies continues to climb, digital exchange companies must improve their customer service to remain competitive.
Customer Support & Dapps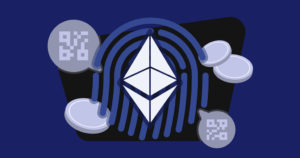 Another broad category c Etherium-based decentralized application startups. These too are seeing a growing demand for customer support representatives (more often called community managers), but their needs are somewhat different.
First, a little context. In 2015 Vitalik Buterin launched Ethereum – the next generation of blockchain-based applications. Ethereum introduced the invention of smart contracts, which allow for self-executing and self-managing blockchain-based applications. These applications are decentralized, meaning there is no central controlling organization like Facebook or Uber that manages the service.
The potential effect of such 'Dapps' on various industries can be enormous – hence the avalanche of startup and investor activity that we are witnessing. But in the wild race to plant their flags, blockchain startups will need to get customers on board as well, not just investors.
The challenge is that the industry is not only very new but still very confusing to the average user. In this regard, customer service, in particular, will be very instrumental in educating customers and gaining their trust. Dapp startups will be looking for customer support talent of the more proactive and cognizant nature. By examining relevant vacancies, we can see that this is indeed the case.
Examples
Chrono Logic, for example, a startup that pegs crypto to time on the Ethereum blockchain, was looking for a support lead knowledgeable in cryptocurrencies, Ethereum, and the ERC-20 token standard. In addition, they were looking for someone with experience in creating training materials.
Likewise, Mothership, a digital asset exchange, was looking to hire talent with "passion and knowledge about cryptocurrencies and startups". Examples like these are commonplace in the blockchain market, and as these startups become more established and grow their user bases, the need will only continue to grow.
Another common trend for Dapps is that they are preferring communication channels of the faster and more casual variety: social media, intercoms, instant messengers, Slack, etc.
Fysical, for example, a location services company that verifies data on the blockchain, was looking for someone to manage their Telegram account regarding an upcoming token sale. Acebusters, a decentralized poker platform, was looking for a community manager on the Facebook and Twitter platforms.
Conclusion
Despite the frightening potential of blockchain to disrupt markets in ways yet to be discovered, one thing it will not disrupt is the need for quality customer service. Moreover, since the 'Internet of Value' deals intrinsically with assets and is still shrouded in mystery, it will rely on savvy representatives and community managers to educate users, build trust with customers and provide the human aspect in a world increasingly automated by technology.