2020 has been challenging. There have been changes and occasions that will influence the way business is done around the globe for years to come. But it has also brought us some very interesting results and engaging chances and opportunities. Chances to create a new business reality and reach for the new heights within it.
Customer Behavior in 2020
The future of customer service and its trends was very neatly covered in the article written by SupportYourApp CEO Daria Leshchenko. We want to focus on what 2020 has given a customer service world.
This year SupportYourApp still maintained good spirit and provided a positive attitude and customer-centric approach to 434.568 customers.
What About Our Customers?
SupportYourApp team has always been there for our clients' customers. We ensured that they got exactly the answers and the help they needed, just like always. We just did it from the comfort and safety of our own homes.
In 2020, we: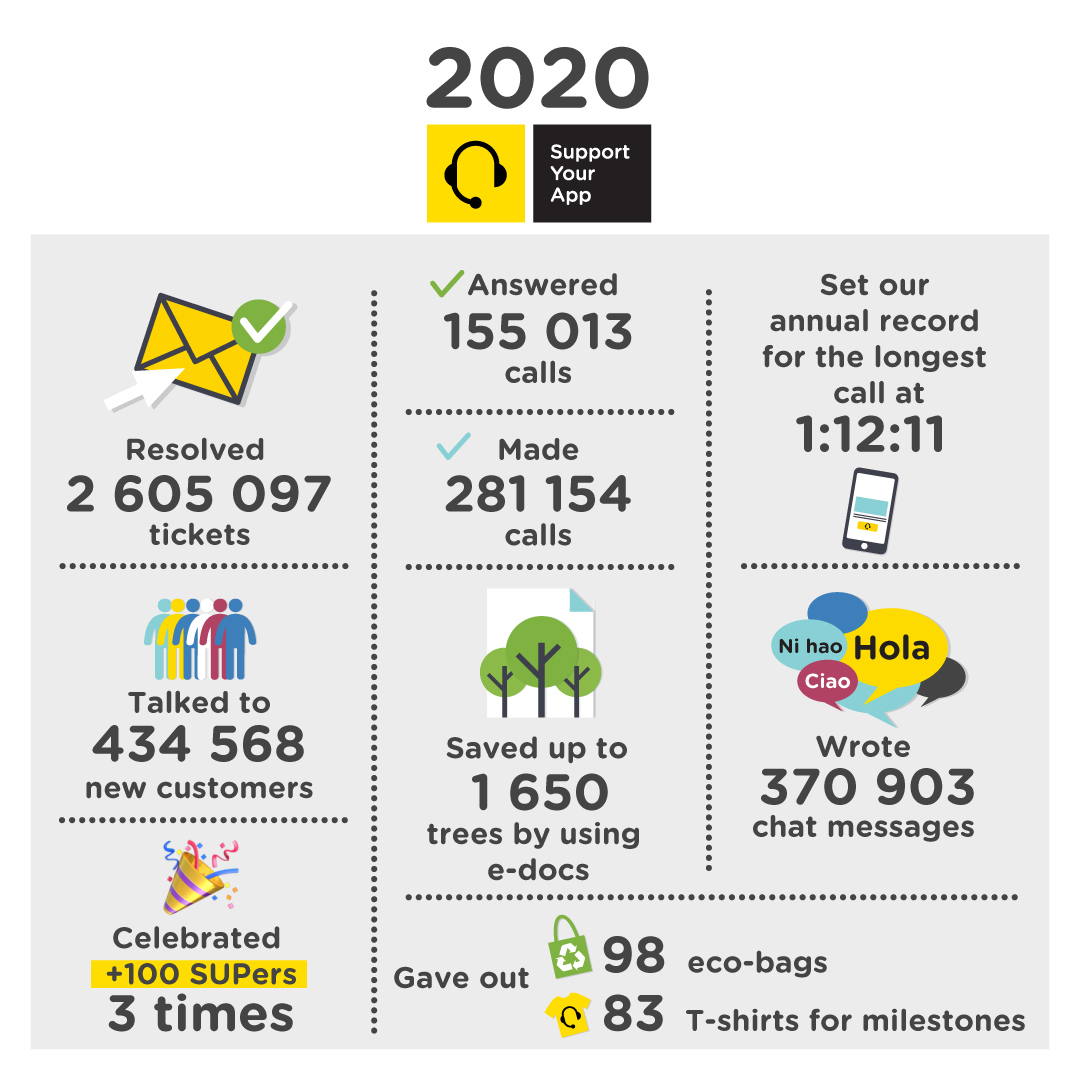 If you want our team to take superb care of your customers starting 2021, get your quote now!
SupportYourApp 2020 Results
Here is what 2020 has been all about for SupportYourApp:
In February our team visited San Francisco and presented our side project Label Your Data.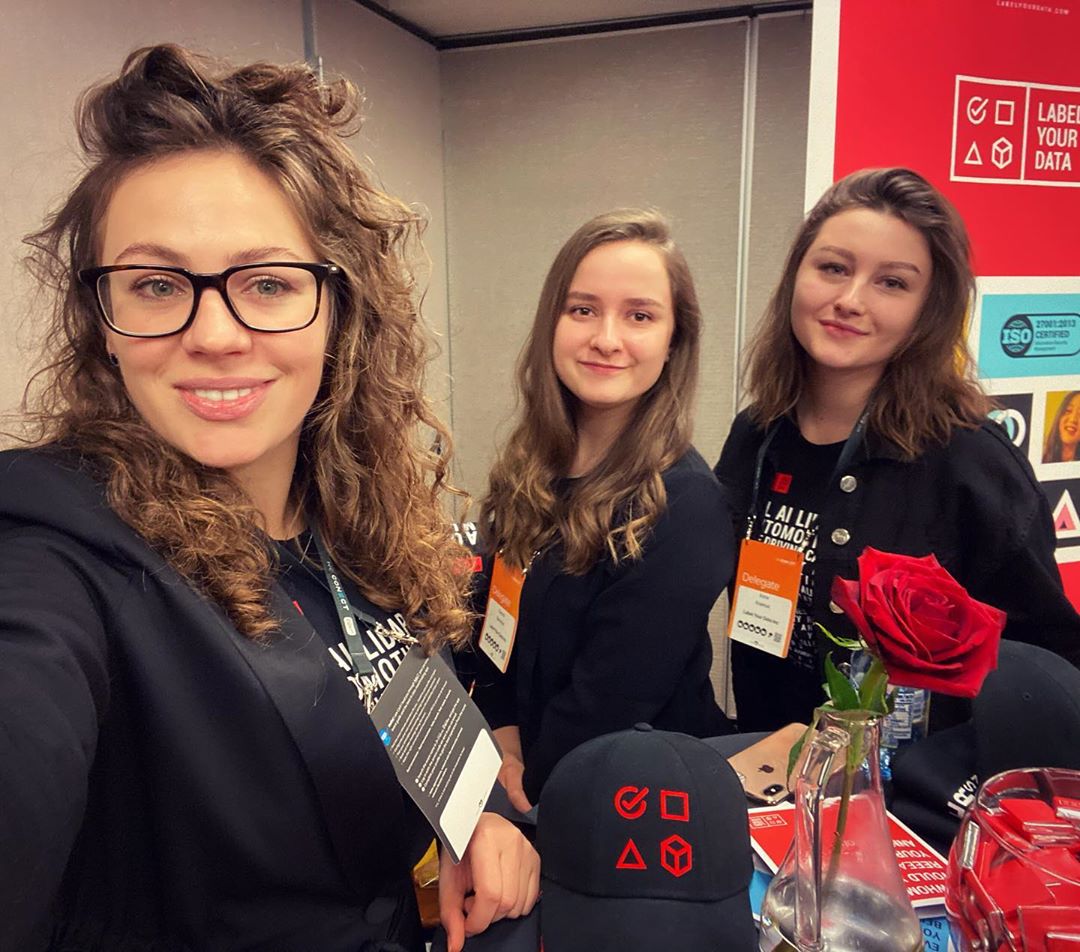 Like the rest of the world, in March we started to work from home. Nevertheless, we remained well-connected and only increased the level of our collaboration. We called each other, talked, read books and did sports over Zoom.
In May, we expanded the number of languages we speak to 31 by adding Korean and Hebrew to our list! Be sure, we will not stop here and will only expand this number in the future.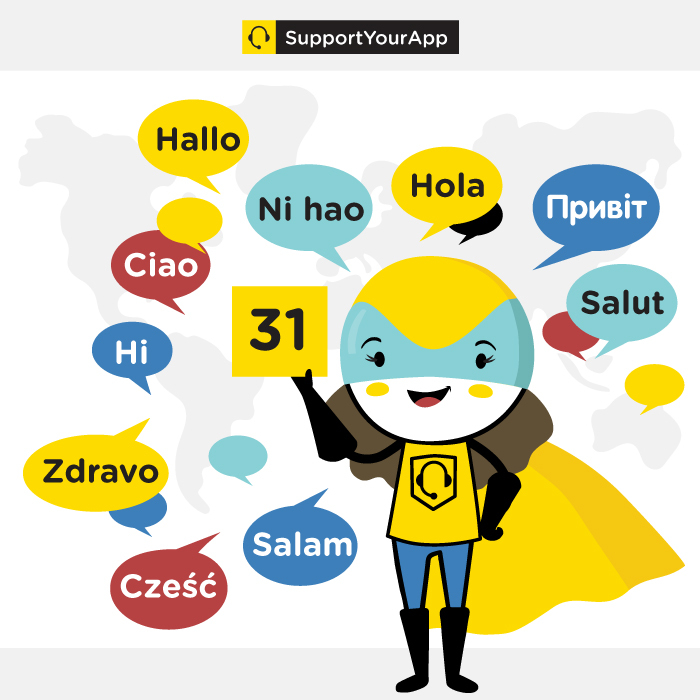 June marked a very important occasion — we finally came back to our beloved offices, strictly abiding by the safety rules: regular body temperature screening, sanitizing stations and face masks ensured that we all felt safe and remained healthy.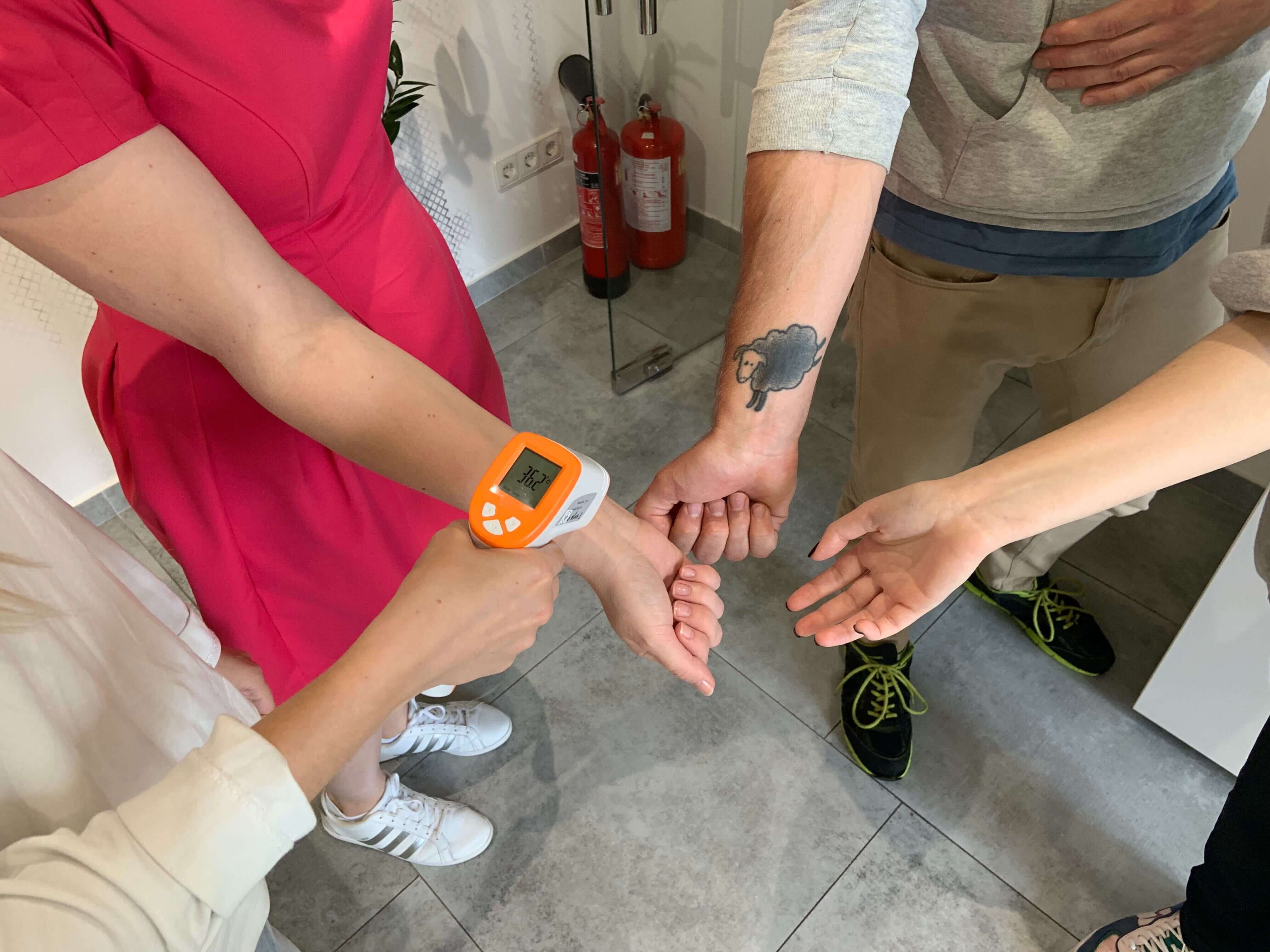 In August, we obtained our PCI DSS Level 1 Certification. We now can service businesses even with the highest cybersecurity demands: banking and payment systems, fintech and healthcare companies and so on.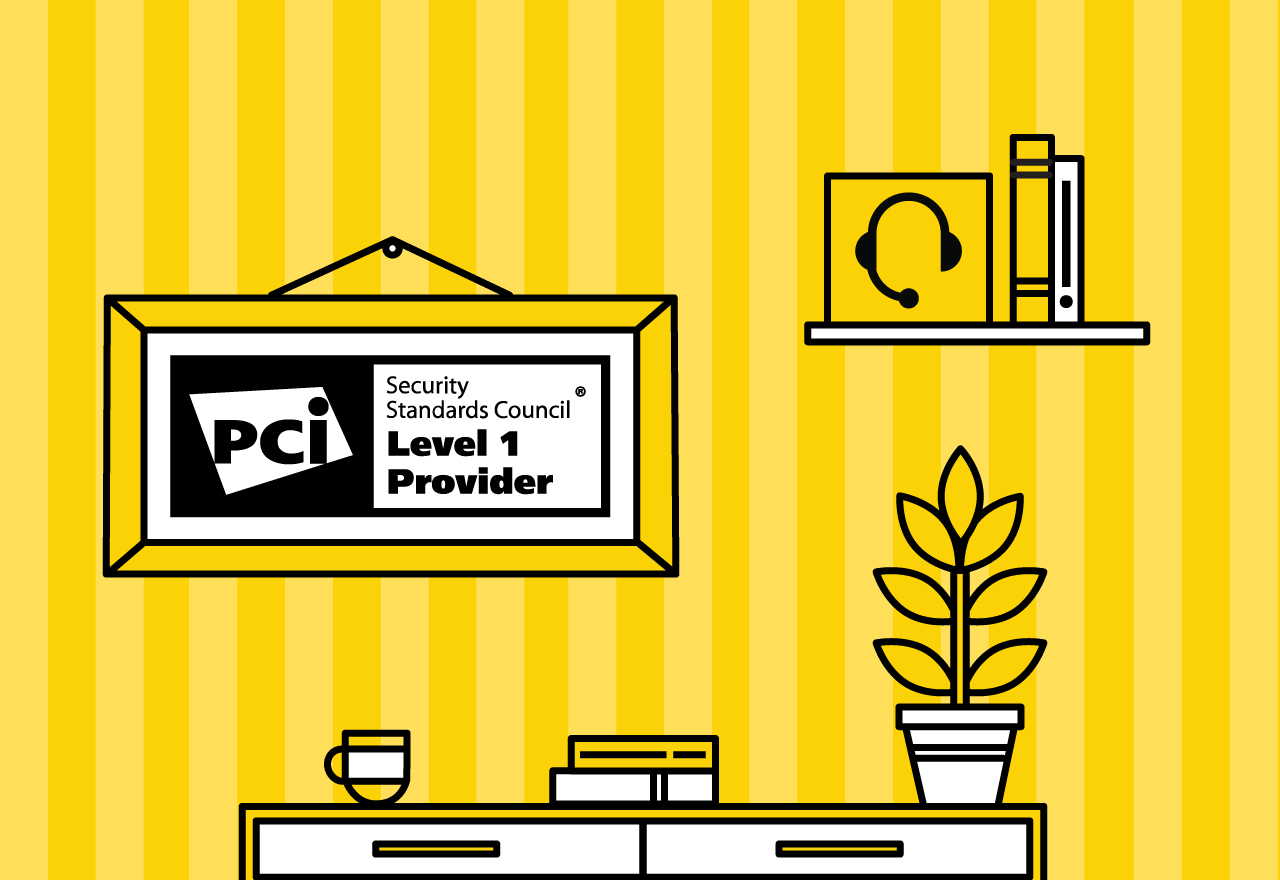 October brought us the event of the decade! Literally — SupportYourApp 10th anniversary. There were laughs, warmth, smiles and an even stronger sense of the shoulder. And yes, there was a cake!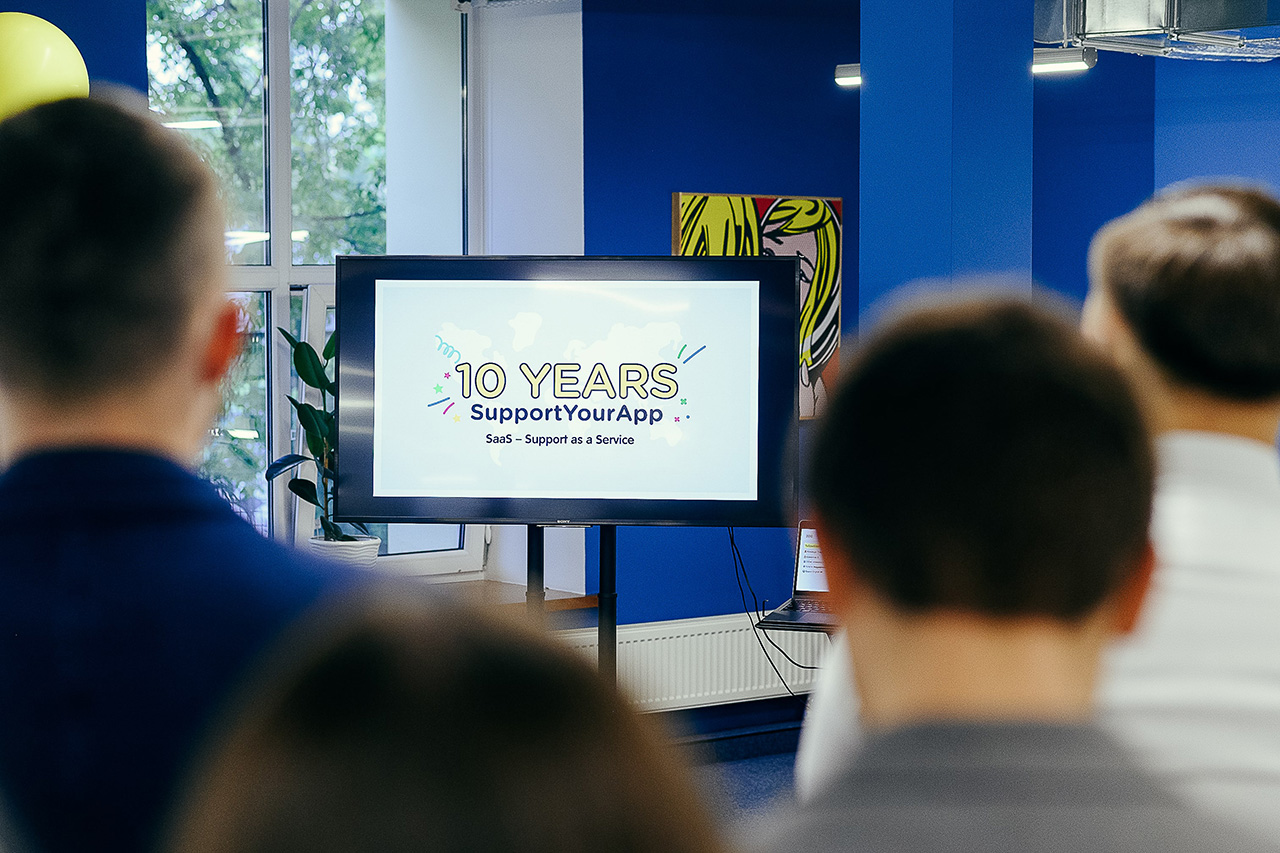 Together with that, we opened an office designed in accordance with the highest security standards to serve businesses who operate sensitive information. It can host even the most demanding of projects.
November was also very fruitful — SupportYourApp is now both HIPAA and ISO compliant!
Despite the pandemic, our team managed to grow and add a lot of awesome people!
1. June – 500+ celebration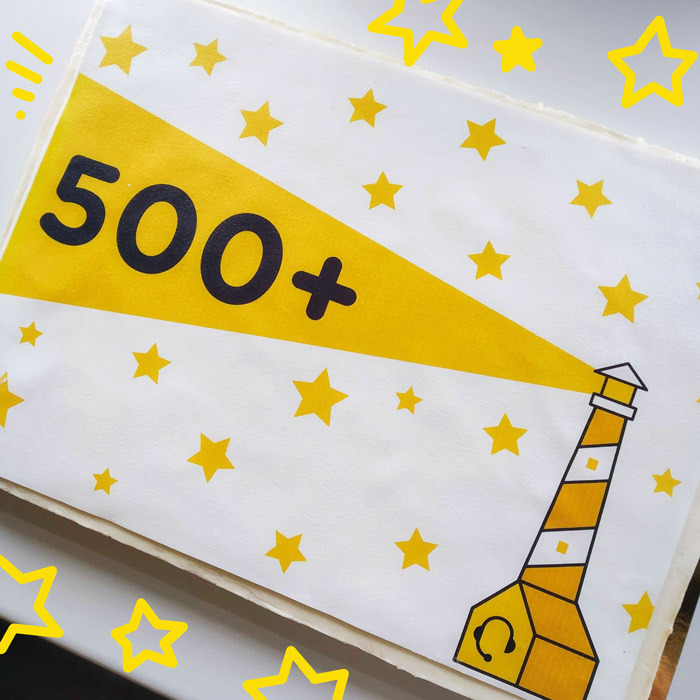 2. October – 600+ celebration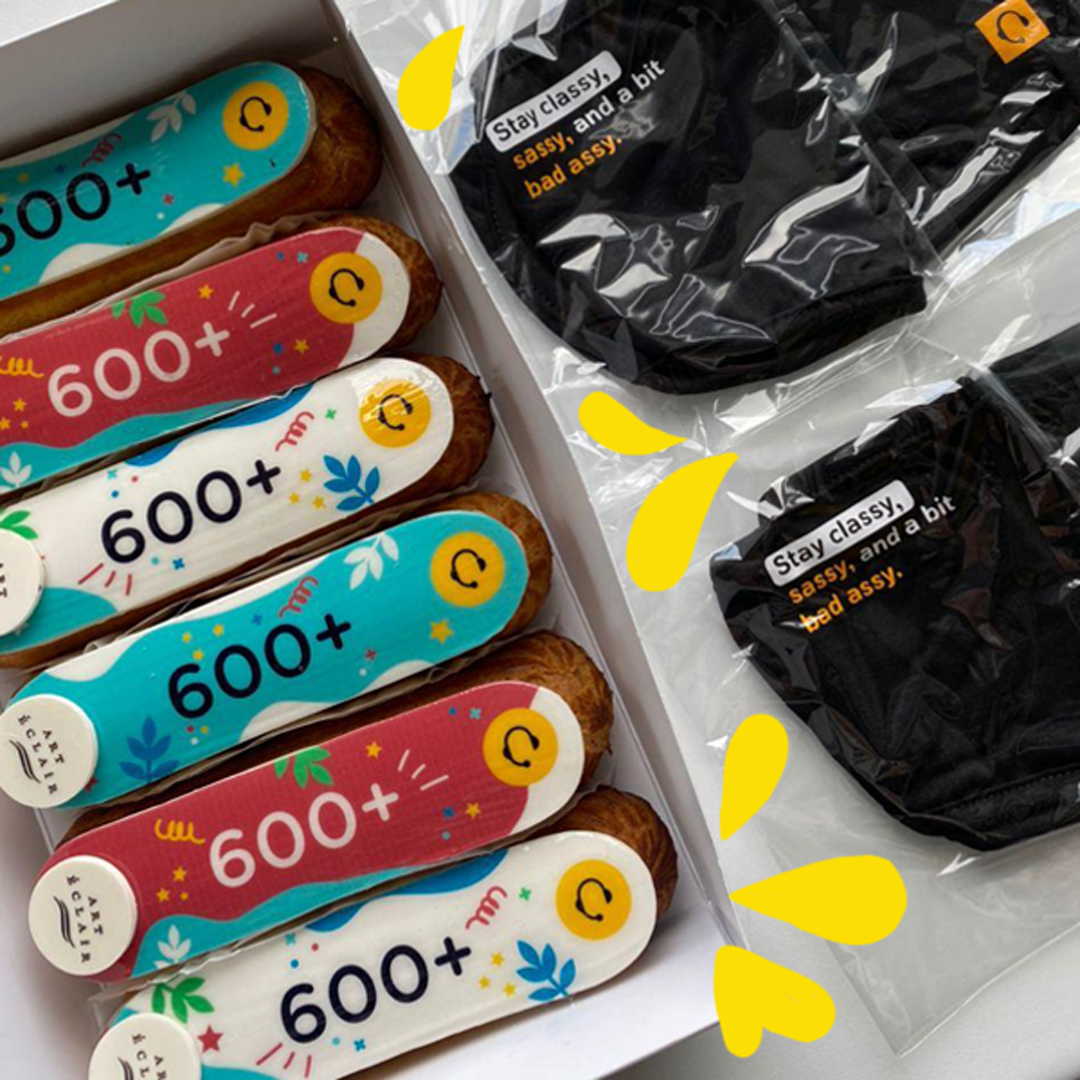 3. December – 700+ celebration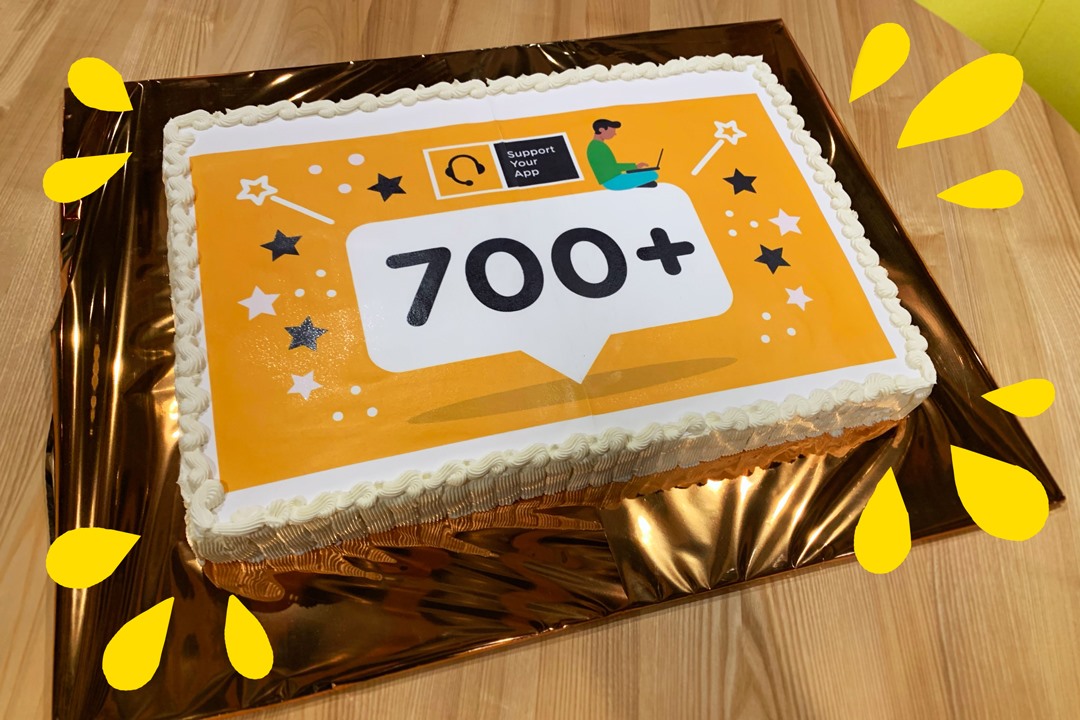 In short, 2020 was not the simplest and let's face it, the most pleasant of years. But with dedication, care and an awesome team like SupportYourApp, anything is possible.
🎉 Here is to a successful 2021 together with SupportYourApp! 🎉
❤︎ Like it? — Share: Share on LinkedIn or Share on Facebook

By Daria Leshchenko
, CEO & co-founder, Support Your App with 10+ years of experience at customer service fulfillment industry.
Posted on