2016 was a tough and interesting year in the tech industry. New trends like VR, artificial intelligence, autonomous cars, and various gadgets have brought a fresh wave into the customer experience.
For SupportYourApp this year was really special because we've grown bigger than we've ever been! Also, new tools and techniques were implemented in our day-to-day lives to make our clients and their users delighted and h-a-p-p-y!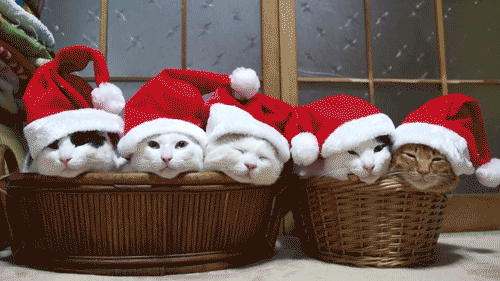 Nevertheless, we still take time to care about each member of SupportYourApp family as much as we care about each of our clients. Thus, it's not surprising that SupportYourApp was ranked #2 workplace in the Ukrainian IT sector. Here is some really exciting news that we'd like to share with you:
#1 Innovational Customers Survey
Did you know that 7 out of 10 companies try to get customer's feedback – what they do or don't like about the company. At the same time, customers don't have time to fill out long forms and answer 10+ questions. You can try to record customers' feedback on a phone call, but nobody likes talking to a machine, each customer wants to feel a human touch. That's why we've introduced a simple survey option to get customers' feedback and support satisfaction score. The HUGE differences are:
If your support team had a text communication then the survey will be easily customized without extra steps and customers will be able to share details when they matter;

If your support agent had a phone call our tool will automatically analyze phone conversations and rate agent's performance and customer satisfaction;

And we've created a cozy design that inspires our customers.
There was also a big improvement in the statistics that we provide. Now it's possible to calculate a number of cases, an average amount of interactions per case, average reaction time, phone pick up rate and much more.
#2 Quality Assurance
All companies strive to provide the best customer support possible. That's why our Quality Assurance Guru developed a unique algorithm which helps us stay on top of things! Moreover, our very own qCRM was improved to make QA of phone calls and emails even better. Now, we customize it for each team and product for a convenient collaborative workflow to ensure that the best performance is achieved. qCRM can be easily integrated with Desk.com, Freshdesk, Help Scout, Intercom, Tender Support, UserVoice, WHMCS, Zendesk and even Twitter.  And to ensure maximum security and privacy we've got ourselves the most advanced encryption available.
#3 Responsibility
We seriously care about the environment so in addition to battery recycling we have gone totally paperless. Also, we encourage and help our employees to be a valuable part of a society so we also took part in charity runs and half-marathons.
Customer support is all about helping others.
2017 is coming in a couple of days – be sure, that even more breaking news from SupportYourApp is waiting for you! So stay tuned & #SupportYourCustomers.
See you in 2017!