Customer support has become one of the most crucial contributors to ensuring customer satisfaction and loyalty, and consequently, long-term business existence. Having a reliable and efficient Customer Relationship Management (CRM) system is essential for any business that wants to maintain a competitive edge in today's market. There are a lot of different CRM solutions available: some are similar, others are very different, and businesses need to think thoroughly about picking up the one that will suit their needs.
Based on a recent analysis carried out by SupportYourApp, Zendesk and Freshdesk were the most popular CRM systems for providing omnichannel customer support among our clients in 2022. In this article, we will compare these systems and highlight their strengths and weaknesses to help businesses make an informed decision.
In this article, we'll cover:
Zendesk and Freshdesk
Both solutions can be used for providing customer support via email, chat, phone call, and social media. They both have a user-friendly interface that allows support teams to work efficiently and navigate the platforms with ease. They have advanced automations (predefined responses, automated workflows, rules-based routing, etc.) and AI features that can help increase a support team's productivity even more. They also give managers access to a range of tools to set up a custom workspace and monitor their teams' performance.
Their dashboards are well-organized, making it simple for support agents to manage customer inquiries, track tickets, and respond to customers in a timely manner. The systems proved to be reliable over the past few years and thus, it is not surprising they are in the list of top CRM solutions for providing omnichannel customer support.
Even though both systems may seem similar, there are still several differences that can become deciding factors during the choice.
Zendesk vs. Freshdesk: What Are the Differences
The Number of Available Integrations
First, the ability to integrate with third-party applications. Zendesk and Freshdesk can integrate with a wide range of third-party applications, making them flexible for businesses that require customization (Zendesk integrations; Freshdesk integrations). However, Zendesk supports more integrations.
Custom Reports
Even though Zendesk's reporting and analytics features are advanced, it may be hard to point out some specific metric a business is interested in, without knowing the system very well.
Freshdesk, in turn, has an intuitive interface to set up a dashboard with custom reports. However, the ease of setup comes with weaker report customization tools. Zendesk custom reports, while being hard to set up, offer more tools to customize reports and get more insights on customers' requests and support team productivity.
Canned Responses
Canned responses help support teams resolve the most frequent customer support requests in a matter of a few clicks. Both Zendesk and Freshdesk have a canned responses feature. However, the more canned responses are added to the system — the harder it becomes for a support team to navigate through them. Freshdesk has a solution here — the Agent Assist feature that, apart from suggesting articles from a public help center that can be used to address a customer's question to a support team, can also recommend templated responses that might be used to reply to a customer. Freshdesk offers the feature only in the highest service plans.
The Price
One of the main strengths of Freshdesk is its affordability, making it a very popular choice for small to medium-sized businesses. Zendesk, while offering a range of pricing plans to suit different business sizes, has a more expensive pricing.
Conclusion
Zendesk is an ideal solution for businesses that require a comprehensive customer support system with a high level of customization. It is well-suited for larger teams that can afford the pricing.
Freshdesk will be a better choice for small to medium-sized businesses that require an affordable and user-friendly customer support system. It is well-suited for businesses that do not require extensive customization or advanced reporting and analytics features.
In conclusion, both Zendesk and Freshdesk are powerful CRM solutions for businesses looking to streamline their customer support. They both work as an efficient tool for:
Handling emails, chat messages, phone calls, and social media messages from customers in a timely manner
Building up a publicly-available knowledge base
Automating some support operations
Getting insights on customers' behavior and support team performance
The main differences between them are available integrations, depth of custom reports customization, advanced features that can help support teams handle customers' requests faster, and pricing. If one is looking for an affordable solution for providing omnichannel customer support — Freshdesk would be the best choice. However, if a business is looking for advanced reporting features, Zendesk would be the right way to go.
Finally, if a business is planning to integrate a CRM system with some third-party applications, it is important to double-check if the integrations in question are available, since this may also influence the decision.
❤︎ Like it? — Share: Share on LinkedIn or Share on Facebook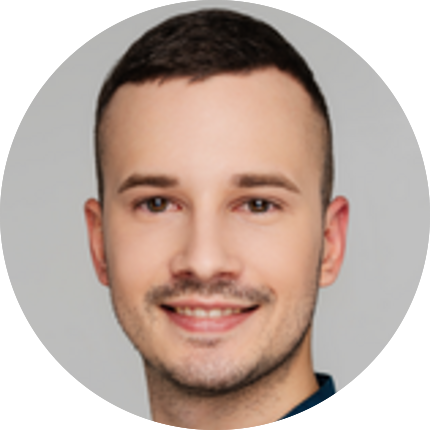 By Oleksandr Khoroshchak
.
Alex is an Integration Specialist with a solid Customer Support background, which encapsulates true SupportYourApp values. On his journey with SupportYourApp, Alex gained experience in managing small and big projects. While ensuring top-notch onboarding of SupportYourApp's clients, Alex is leading multiple integrations at a time. He believes that the key to a successful partnership is based on mutual trust and respect.
Posted on