SupportYourApp's Leadership
Dan Engel
SupportYourApp Advisory Board Member
You may know Dan as FastSpring's former CEO & Co-Founder. Before co-founding FastSpring (the leading e-commerce payment service for Mac software authors), Dan was with Google™ where he led online consumer acquisition for Google's multi-billion dollar products (AdSense™ & AdWords™). FastSpring built a great reputation for its outstanding in-house order support team, but when it comes to outsourced product support, that's where SupportYourApp comes in.
Daria Leshchenko
CEO, SupportYourApp
Daria is a 'drive and passion' which moves SupportYourApp team forward. She talks personally to every client to make sure all needs are understood and fulfilled. Daria's recognition as an industry influencer proves her expertise: The first Ukrainian women accepted in the invitation-only Forbes Technology Council, 'Top 30 Under 30' award by Kyiv Post.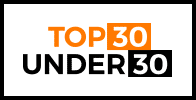 SupportYourApp Management Team
Nick Ryabchenko
Chief Integration Officer
As soon as Nick inhales a problem, he doesn't exhale until a solution is found. From day one, Nick exceeds customers' expectations!
Viktoria Oliinyk
Chief HR Officer
No task is impossible for Viktoria. It's her drive and systematic approach for finding talented people that allow our clients to scale in no time.
Nika Filipkova
Chief Customer Officer
Nika puts her heart and soul to make each client happy. Her sense of humor and the success team definitely help her with that.
Eugene Gordienko
CTO
Eugene has been the key person behind our CRM and all technical innovations for client service.
Alex Bulavintsev
CBDO
For Alex, the devil in the detail is clear as day. Each word and phrase is picked to get to the point and turn potential clients into clients.
Yaroslava Tverskaya
Chief Operations Officer
Operations are blood and veins of business. Yaroslava is the heart that makes sure every part of the business works to its maximum.
...and an outstanding team of over
350 talented people!
Our sales representative in San Francisco:
James Norris
+1.650.996.2875
Media About Us:
"If you are building an app, customer retention should be right there on top of all the priorities."
"SUPPORTYOURAPP: A GREAT CUSTOMER SUPPORT MANAGEMENT SOLUTION FOR DEVELOPERS"